Japa: Chant All Negativities Out Through AstroBhava's Ancient Indian Vedic Services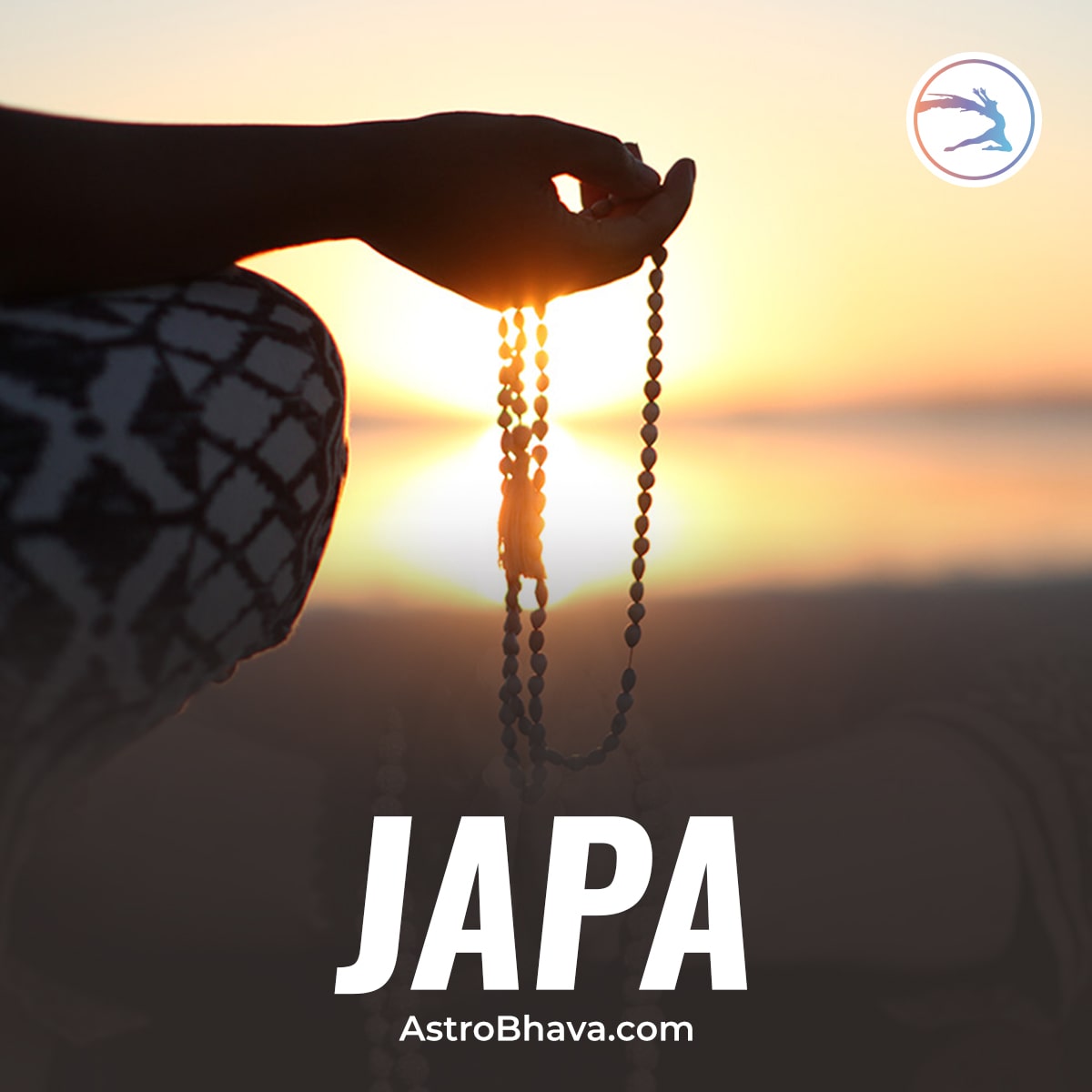 Japa is the meditative repetition of a mantra or a divine name. The Sanskrit word mantra means a combination of letters that produce an impact of their own when pronounced in a requisite manner. The devotee attains spiritual mastery by performing Japa. Therefore, people address and include it as a foremost religious practice. A Japa ritual consists of all the principles of Svadhyaya, sacred study, and meditation in itself. As per Patanjali's Sutra, Svadhyaya includes the chanting of divine name by repeating the word Om. The Japa is a straightforward method that we perform to the divine principle. A mantra consists of some sacred spiritual formulae into which one gets introduced to the superior; it releases powerful energy. The practice of Japa connects a devotee with the divinity.
People confer that Japa is the result of visualization rather than creation. The seers or sages of a mantra are mantra Drastas, who visualized the Japa mantra. We do not confer them as mantra Kartas, who create or manufacture the Japa mantra by the intellectual operation of an individual. Tantra or the Agama system of religious practice confer that each Japa has a deity or power to invoke. This principle (the God) overseeing the perceptional process is a force, something that is in a compatible form when coordinated with the nature of awareness at any moment or level of embodiment.
Japa mantra is a method to direct plead the lord. Therefore, chanting an appropriate Japa mantra dedicated to a particular deity to ensure his blessings to resolve your problems and apprehensions. Thus, a reciter needs suitable guidance about the right Japa mantra for chanting and praying to the god. Hence, AstroBhava is here to aid. AstroBhava is an online platform that assists its clients regarding the same concern, along with several services. AstroBhava provides the best possible aid to the needy from all over the world. The Japa services also include a free shipping of Yantras infused with Japa and Talisman to its clients universally.
You can easily avail services from AstroBhava through www.AstroBhava.com.
Media Contact
Company Name: AstroBhava
Contact Person: Customer Support
Email: Send Email
Phone: +91 96295 55442 / +1 (845) 834-4334
Address:Kurichi
City: Coimbatore
State: Tamil Nadu
Country: India
Website: https://astrobhava.com