Minority Female Filmmaker Touted The Queen Of Black Hallmark
Talented author and filmmaker, Dr. Tikki Collins, set to release her third feature film "Lord Please Keep A Ring On It" as she continues to inspire millions across the globe
Dr. Tikki Collins has been described by many as "The Queen of Black Hallmark" a title she embraces due to her works as a Director and Filmmaker. Referred to as the female version of Tyler Perry, Dr. Tikki is on the right path to becoming the new Queen of Christian Romantic Comedy.
In a similar vein, the talented content producer is currently working on her third feature film "Lord Please Keep A Ring On It" to be released in early 2021.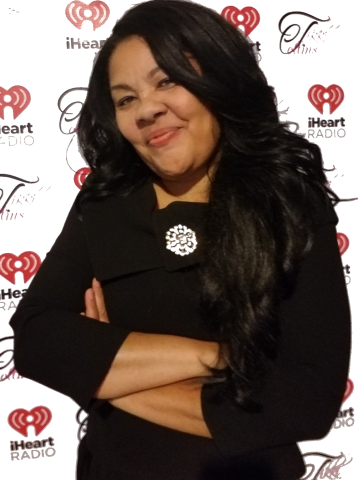 "Wholesomeness is still relevant regardless of what the world says. It is important to me that minority young people understand that they can live lives that don't reflect what the world teaches them. I am committed to showing minorities in a light that shines brighter than what we see," said Dr. Tikki when asked about her motivation for writing and producing so many feature films.
Dr. Tikki has gotten the world talking as she continues to create thought-provoking and inspirational content, ultimately setting the trend across the globe. There is no other female, African American Christian independent content producer who produces this many family-friendly full feature films, a phenomenon that has earned her the title of the Black Queen of Hallmark.
When asked if she was following in Tyler Perry's footsteps, she said: "Though he is great in his own right, I follow in the footsteps of Jesus Christ, He gives me the favor and flavor that I need. Content has to be diversified to impact the community. Wholesomeness is still relevant in a dark world," she continued.
For more information about Dr. Tikki Collins and her works through the Lord Put A Ring On It brand, please visit – www.LordPutARingOnIt.com. Dr. Tikki Collins can also be found across social media, including Facebook and Twitter.
About Dr. Tikki Collins
Dr. Tikki Collins is a minority Christian Filmmaker, iHeart radio personality, and Author. She is also the founder of Lord Put A Ring On It a Christian Lifestyle Brand, where she offers a wide range of solutions for the Christian Lifestyle.
Media Contact
Company Name: NLPR
Contact Person: Fallon Stiles
Email: Send Email
Phone: (404) 793-3358
Country: United States
Website: http://www.lordputaringonit.com/