Uplifting Children's Stories from New Author Elizabeth Ferris, Take Their Place in Classics Dominated Category.
Best-selling Children's Book Series Positively Georgia Releases Third Title.
Prince George, B.C., Canada – October 20, 2020 – Canadian Best Selling Author Elizabeth Ferris recently announced the release of a third title in her best-selling children's book series Positively Georgia. Entitled Positively Georgia: Chin Up, Pup. Readers will be swept away in the adventures of Georgie-girl in this third installment, which is now available for sale in Paperback and EBook just in time for the holidays.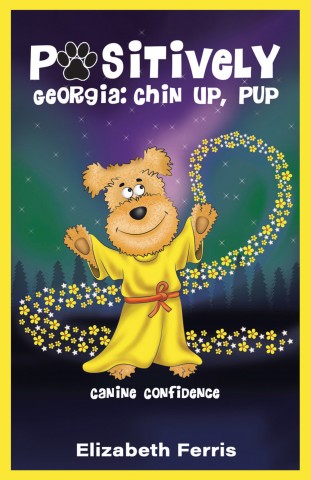 Ferris's new release "Positively Georgia: Chin Up, Pup: Canine Confidence" is anticipated to be a hit. Ferris' two other books in the seriesquickly gained popularity and reached the Amazon Top 50 Best Seller List in Children's Literature. Chin Up, Pup follows now one-year-old Airedale Terrier Georgie-girl through her self-discovery. Through Georgia's peppy and positive attitude, readers will realize their inner potential, build self-confidence, and learn to follow their dreams. Georgia inspires and empowers readers to be the star of their own lives.
Ferris states, "Georgia will continue to encourage readers to think what they want to accomplish in life, set a goal, then go full force and do it."
Positively Georgia has been widely accepted by parents, grandparents, and caregivers in Western Canada as well as online. Positively Georgia has seen astounding success and has broken into the market as a new children's book collection.
The Positively Georgia series has two other titles. These include Book 1, Positively Georgia: The Motivational Tale of a Unique Airedale, which introduces readers to Georgia and focuses on each person's unique potential, and Book 2, Positively Georgia's Guide to Surviving Grief, which walks readers through the process of loss, healing, and finding happiness again.
Positively Georgia's first book was published in December 2019, and has seen thriving support and growth, both from local supporters and online reviews. The Positively Georgia books are available for purchase on Amazon. Learn more about the author, Elizabeth Ferris, at FerrisBooks.com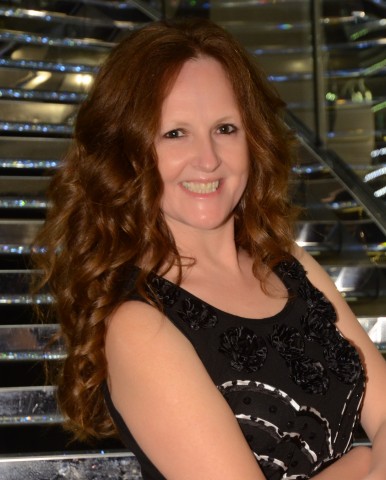 ABOUT THE AUTHOR:
Author Elizabeth Ferris brings endearing stories, inspiration, and positive values to children, teens and adults. Elizabeth Ferris' love of books started early. Even as a child she combined the creation of books with the business of selling them. Neighbors recount how young Elizabeth sold her brother's comic books from a stand in her family's front yard. Later, when Elizabeth had children of her own, she created "All 4 Kids," a captivating, educating, and entertaining newspaper for daycare providers. She also published the magazine "Innovate," read and appreciated throughout Northern British Columbia, Canada. Today Elizabeth Ferris is the proud author of popular children's books, including "Positively Georgia: The Motivational Tale of a Unique Airedale," "Positively Georgia's Guide to Surviving Grief," and the latest: "Positively Georgia: Chin Up, Pup-Canine Confidence." Georgia is a cuddly Airedale dog who sees everything in her world as joyful and wondrous. These books offer reassuring and inspiring lessons for children, teens, and adults. All books are beautifully illustrated and crafted with love. Elizabeth draws from a lifetime of sometimes difficult experiences. Her parents immigrated to Canada from Hungary, creating a marvelous family with more than 60 years of love. Today Elizabeth divides her time between writing books and serving as an Executive Assistant for a Health Authority in Western Canada.
Watch for the next Elizabeth Ferris book, coming soon: www.ferrisbooks.com.
Media Contact
Company Name: Ferris Books
Contact Person: Elizabeth Ferris
Email: Send Email
Country: United States
Website: http://www.ferrisbooks.com