Marco M. F. Basso (MMFB) drops another hit, titled "Never Let You Go"
Popular Swiss born artist and music producer, Marco Basso (MMFB), has released yet another groundbreaking hit titled NEVER LET YOU GO on 6th October 2020, his 24th birthday.
Following the release of his first single "Snova" which is his first release in 2020, the Swiss born EDM hero surprises fan with an Instagram video for this song Never Let You Go on his 24th birthday (06.Oct.2020) and it got over a hundred and seventy thousand (170,000) views in less than 4hrs of its release. Marco's Never let you go contains powerful lyrics which are aimed at uplifting your soul. Much work and dedication were put in place during the production of the beat and the song itself.
The song "Never Let You Go" was written solely by Marco M. F. Basso. The song is ornamented with a definitive and purposeful feel of modern style hit music and energetic anthems in the likes of Sam Smith, Adele & Ed Sheeran. Marco Basso brings his unique Blues/Pop-fusion sound to the powerful song and its placement in today's pop culture is sure to show MMFB's skill as not just a music producer but also a powerful songwriter. Never let you go talks about being there when things get tough and helping to see it through.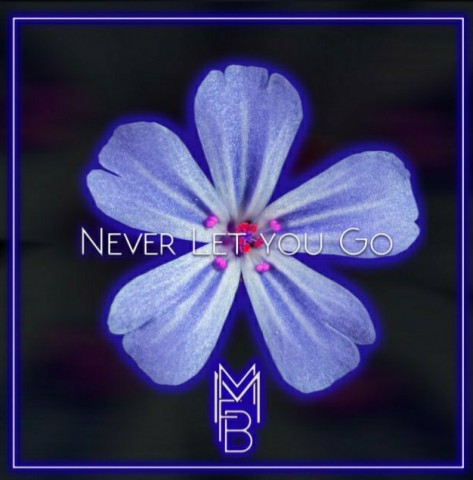 His legal name is Marco Basso and he was born back in 1996 on the 6th of October, (the same day he released his song). He was born in Chur, an Alpine city and capital of Graubünden canton, MMFB started his career in music as a DJ, with a passion for electronic music. MMFB hopes to use his music to connect to millions of lives, to bring us closer to each other, and help us come together as a community. The 24 years old music producer also released a song with the title "Lies", a song with plenty of club vibes and characters. An exclusive interview with MMFB revealed his life and goal.
MMFB is the producer of this music. He is an expert in music production so all these master skills were put into the production of this track starting from the beat production down to the sound and audio adjustments. The recordings and input processes were all done by this mastermind MMFB.
MMFB is available on Instagram @mmfbmusic or you can click here to directly visit his profile. You can view the Instagram tv video on Never let you go here.
Media Contact
Company Name: MMFB Music
Contact Person: Marco M. F. Basso
Email: Send Email
Phone: +41772185843
Address:Jean Sessler Strasse 1
City: Biel/Bienne
State: Bern
Country: Switzerland
Website: http://mmfbmusic.com