Cristobal & Jamiez Drop New Hit Single Titled "The Bomb"
Super Talented UK duo, Cristobal & Jamiez, drops another massive track, "The Bomb," under the Hausa Groove record label
Headed by EDUKE, Hausa Groove has again reiterated their goal of giving dance music lovers across the globe the best of sounds, as their new signees, Cristobal & Jamiez drop a tune titled "The Bomb."
The duo's debut single with the record label is already rocking the airwaves, doing good numbers across all major digital platforms.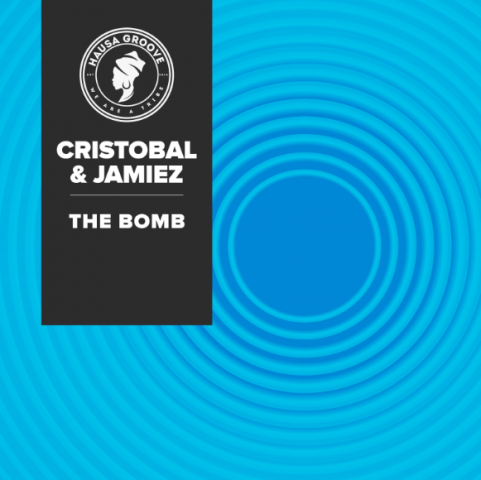 The music industry remains a major part of the entertainment market. Over the years, the industry has evolved and witnessed tremendous growth thanks to the added contributions of electronic music artists, record labels, and the emergence of digital streaming platforms helping millions of people across the globe listen to their favorite artists regardless of their location. A report from Statista stated that the total revenue of the recorded music industry hit over $21.5 billion in 2019, with streaming making up about 56% of the figure. Eduke is one of the names in the industry that have demonstrated their dedication to promoting great dance music, a claim that has been recently substantiated with the signing of Cristobal & Jamiez.
Described by music heavyweights as "Northern Ireland's powerhouse duo," Cristobal & Jamiez have created amazing tunes over the years, delivering thought-provoking vocals on banging disruptive sounds. Over the years, the talented duo has stayed true to the essence of music – subtly relaying message-filled content. Cristobal & Jamiez again reiterated this fact in their latest project, "The Bomb," which highlights the problem of drug use and addiction among young people in party scenes. Once again demonstrating their unique combination of ingenuity and creativity.
"The Bomb" is living up to its name, as it has continued to gain traction and get lots of love and support from A-list artists, including the likes of Claptone, David Guetta, and Benny Benassi. In fact, Benny Benassi loved it so much that he added it to his "Welcome to My House" Spotify playlist. He also featured it on his Beardo Podcast Episode 051 as the third track on the set. In the words of UK Dance music icon, Sonique, "The Bomb is The Bomb."
For more information about "The Bomb" and other works from Cristobal & Jamiez, please visit their page on Facebook and Instagram.
About Hausa Groove
Hausa Groove is a record label founded by the popular disc jockey, producer, and housemaster, Eduke. It focuses on electronic dance music particularly House, Tech House and Techno. Some names currently on the labels roster include Notches, Abel Di Catarina, Sebdax, JGP and Chic Chicago. Their recent Lost Summer Magic Sampler was number 1 on Beatport's top 100 Funky House releases, closing summer 2020 with a bang.
Media Contact
Company Name: Hausa Groove recordings
Contact Person: Vahid
Email: Send Email
Phone: +1678 661 7087
Country: United States
Website: https://www.beatport.com/release/the-bomb/3131430