Air Purification Technologies Provides Cutting-Edge Air Duct Cleaning Solutions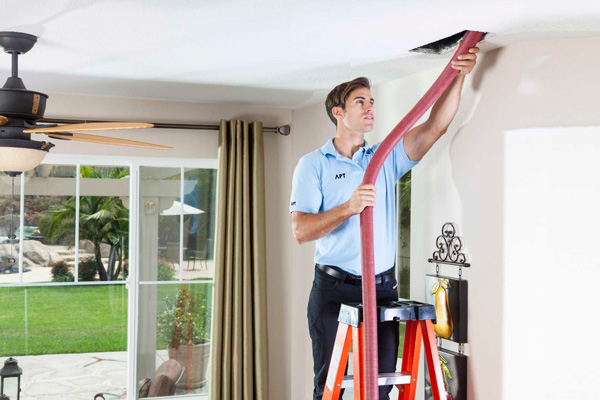 "The world is currently going through trying times, and being a company that can help people protect themselves from this virus and other contaminants; we are actively playing our part. Our range of air cleaning and purification solutions can help people adopt the necessary safety measures to protect their family members from potential health risks."
– Chris Gayle (CEO)
Air Purification Technologies has been offering air purification services for over 18 years for cutting edge air cleaning solutions for the ultimate protection against pollutants, allergens, and viruses.
The primary reason why so many people fall victim to seasonal allergies, asthma, and serious respiratory issues is the air quality they breathe in. An average American spends 90% of the time indoors, where the concentration of pollutants is 2-5 times more than outdoors (EPA). The issue is nowadays houses are well-insulated and tightly packed. So the indoor air keeps revolving around the home resulting in pollutants and allergens to stay inside longer. So it's pretty clear why millions of Americans suffer from respiratory diseases every year. To tackle this ever-growing plight, a professional air duct cleaning company, Air Purification Technologies, offers unparalleled services.
The company has been offering its professional air duct cleaning services since 2002. Due to the vast experience and use of EPA registered products, everyone raves about their service quality and attention to detail. Besides air ducts cleaning, they offer various cleaning solutions, including vent cover cleaning, whole-house air purification, UV light installation, and so on. Since air ducts are the primary carrier of air throughout the house, they also carry dirt, dust, allergens, bacteria, and pollutants with them.
The pollutants can cause various health problems ranging from respiratory to stomach issues without anyone even knowing as they are invisible to the naked eye. However, with revolutionary technologies like Rotobrush Air Duct Cleaning System and Roto-Vision Video Inspection System by Air Purification Technologies, these allergens and pollutants can be completely wiped off. Each and every corner no matter how hard to reach it is, is inspected via the Roto-Vision system and then cleaned via Rotobrush for 100% riddance of germs, bacteria, and pollutants.
Furthermore, people need to be especially prudent in the present times of Pandemic. There are theories about COVID-19 being airborne for several minutes. The World Health Organization encourages people to take airborne precautions in places where COVID-19 patients are being cared for (WHO). Even though such safety measures are suggested for areas closer to COVID patients, no one can know if their neighbor is infected, which increases the chance of getting the virus inside their home.
So for protection from airborne COVID-19, the use of UV light is suggested by the Food and Drug Administration (FDA). This is because it can be effective in inactivating the COVID-19 virus by destroying its outer layer of protein. Luckily, Air Purification Technologies offers solutions that can protect the indoor environment from airborne COVID-19 virus and other allergens and pollutants. Their Whole House Air Purifier solution can provide comprehensive air cleaning round the clock.
The UV light-based system is installed inside the air duct, and it keeps the air clean and healthy. Combining this with regular air duct cleaning, anyone can achieve maximum protection against germs, viruses, and allergens.
To find out more about Air Purification Technologies or to get their professional services, contact them via (954) 559-5409 or visit their website https://www.airpurificationtech.com
About Air Purification Technologies:
Air Purification Technologies has been servicing South Florida since 2002 for Air Duct Cleaning Services and Sanitizing, and Intensive Rotobrush Air Duct Cleaning meeting all EPA standards and quality. They provide superior quality air duct cleaning service in a caring and passionate way. Their integrity and professional service always exceed clients' expectations, which is why they have a massive client base with excellent reviews.
Media Contact
Company Name: Air Purification Technologies
Contact Person: Chris Gayle
Email: Send Email
Phone: 954-241-7352
Address:2500 Parkview Drive
City: Hallandale Beach
State: Florida
Country: United States
Website: www.airpurificationtech.com