Décor N More Hospitality Adds an Extended Line of Premium Range Restaurant Style Bentwood Chairs to its Product Line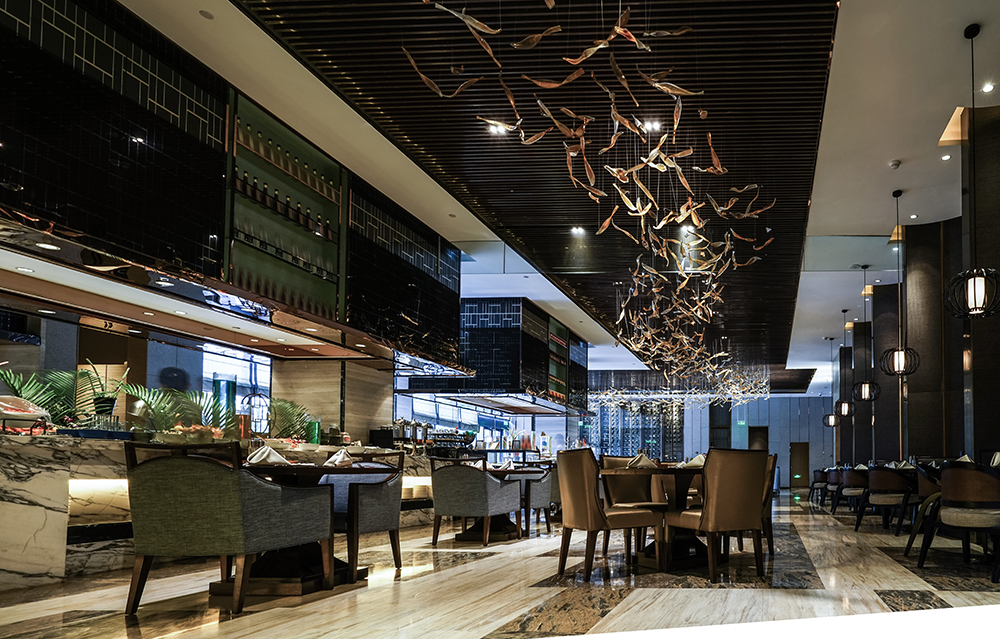 Decor N More Hospitality deals directly with the best factories and importers of Commercial Contract Furniture. As a result, we are the best source for Restaurant Seating at competitive rates. We are committed to providing unmatched customer satisfaction and high-quality furniture. The company maintains a vast inventory base to meet its customer needs with courtesy and efficiency.
– Harold, Owner
Décor N More bentwood chairs are designed to suit both indoor dining settings and outdoor restaurant and café settings.
Reputed wholesale furniture designer and manufacturer Décor N More Hospitality introduced a new line of restaurant-style bentwood chairs suited for outdoor and indoor settings. The chairs come with premium-grade chrome metal frames. Décor N More Hospitality bentwood chairs are both comfortable and affordable. South Florida restaurant owners and café owners can choose between Zebra, mocha, and sandalwood stains. In addition, the molded bent plywood chairs follow a European beach veneer theme.
The US furniture market is valued at US$609.7 Billion and is currently growing at a CAGR of 5.4%. The positive growth rate of the construction section is expected to create new opportunities in the furniture industry. Bentwood chairs follow a unique style and add a touch of class and vibrance to any restaurant setting. The company also promises high durability products and quick turnaround times.
Décor N More Hospitality sells steamed bentwood chairs, bar stools, bentwood farmhouse crossover chairs, classic bentwood chairs, and chrome frame bentwood chairs. The company prioritizes client satisfaction and manufacturing efficiency. The company also allows customers to customize their chairs to suit their restaurant theme and style. There are several benefits to choosing Décor N More bentwood chairs for your restaurant:
Chrome Frame Seating: The sturdy chrome frames offer comfortable seating and balance. The frames are made of high-quality metal. Customers can alter the length and seat-width specifications based on their requirements. The bentwood back design chairs feature wooden or padded seating.
High-Grade Bentwood: The beechwood, fine wood grains come with shapely angle brackets and shapely crafted wood stretchers. Décor N More uses high-grade stained bentwood for all bentwood chairs.
Handcrafted Chairs: The bentwood chairs are specially handcrafted. The sleek, stylish designs are crafted to perfection by expert furniture makers associated with the company. The experts use detailed wood bending techniques under the influence of water, heat, and humidity to craft the exquisite chairs.
Customizable: Décor N More takes personalized wholesale orders from customers. South Florida restaurant owners and other businesses can contact the company to describe their specifications. The company's expert designers will then design and craft the chairs based on the customer's exact specifications.
The best part of Décor N More Hospitality's bentwood chairs is that they align with both traditional and contemporary themes. Handcrafted bentwood furniture has a timeless style. South Florida business owners can acquire these chairs at very affordable prices.
The upscale bentwood chairs offered by Décor N More Hospitality are the perfect addition to any restaurant or café. The chairs are available in several colors, designs, patterns, and makes.
About Décor N More Hospitality:
Décor N More Hospitality focuses on designing and creating high-quality restaurant chairs, restaurant tables, and other unique restaurant furniture pieces for business owners across South Florida. The company's prime goal is to make upscale, handcrafted restaurant furniture affordable to business owners in the city. While the company primarily deals in wholesale restaurant furniture supply, Décor N More Hospitality also accommodates smaller orders.
Media Contact
Company Name: Decor N More Hospitality
Contact Person: Harold Siegel
Email: Send Email
Phone: (954) 742-7199
City: Davie
State: Florida
Country: United States
Website: www.decormorehospitality.com