MedVision Inc Develops Comprehensive Software for Healthcare Organizations
Arlington Heights, IL – Over the years, the development of progressively better and more sophisticated software has simplified the execution of day-to-day tasks in many sectors, increasing the effectiveness and efficiency of processes and services and, consequently, customer satisfaction. In particular, the healthcare sector is highly demanding of efficient processes so that the services provided respond adequately to patients' needs.
MedVision Inc is dedicated to improving patient care and the experience of the services they receive, hence its web application software, QuickCap offers many solutions, such as comprehensive and easy ways to process healthcare claims, streamline clinical data and improve financial outcomes. QuickCap enables healthcare providers to secure their business by implementing a systemized process that reduces the time and costs of the claims submission process. This claims processing technology allows office staff to fully focus on the most important aspects of their business, which is patient care, while patients receive the direct benefits of more efficient service in the shortest possible time.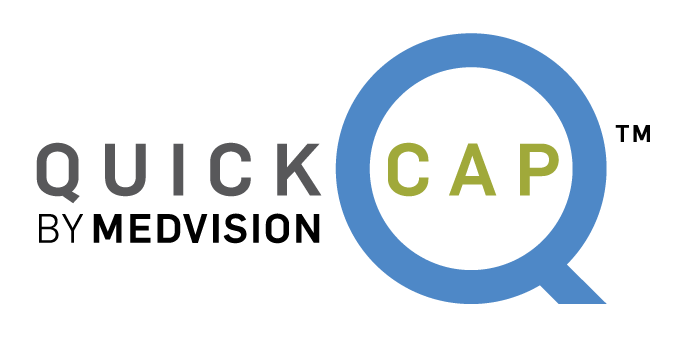 MedVision specializes in the design of comprehensive administration solutions for healthcare payer organizations and delegated risk models within the healthcare industry. As a leading company in the development of healthcare applications, MedVision Inc offers its vast experience in the application of these technologies to develop state-of-the-art software tools that also adapt to the ever-changing needs of the healthcare industry.
Also, the company specializes in departmental workflow automation through a comprehensive web portal to efficiently upload, process, and store enterprise data to manage it all in one system. Other services such as customization of the workflow, interactive voice response phone system (IVR) set up are also part of the services offered by this all-in-one company.
"Since its inception in 1994, MedVision has created sophisticated and multifunctional application healthcare solutions that are designed to handle diverse operational structures—managing complete end-to-end workflow for delegated Risk-Based Organizations (RBOs)." Said the representative for MedVision Inc, regarding their role in the healthcare industry.
Through the implementation of its software, MedVision Inc aims to provide reliable support for a variety of business models, including but not limited to Management Services Organizations (MSOs), Physician-Hospital Organizations (PHOs), Accountable Care Organizations (ACOs), Third Party Administrators, Independent Physician Associations (IPAs), Specialty Networks and Direct Contracting Entities (DCEs) as well as lines of business such as PACE program, Dual Health Plan, Medicaid and Medi-Cal, Medicare Advantage and Specialty and Carve-Out Plan.
In addition to its software solutions, MedVision Inc offers professional services such as establishing business models, provision of senior management in the transition of organizations, creating approaches for the integration of providers and assisting in educating and implementing new designs of contracts and healthcare payer organizations.
MedVision Inc is located at 3233 N. Arlington Heights Rd. Suite 307, Arlington Heights, IL 60004, US. For inquiries, contact the company via phone at 847-222-1006 or visit its website for additional information about ipas healthcare services.
Media Contact
Company Name: MedVision Inc
Contact Person: Albert Sosa
Email: Send Email
Phone: 847-222-1006
Address:3233 N. Arlington Heights Rd., Suite 307
City: Arlington Heights
State: IL
Country: United States
Website: www.medvision-solutions.com