NorthCan Roofing Roof Replacement Services Are In Huge Demand in Toronto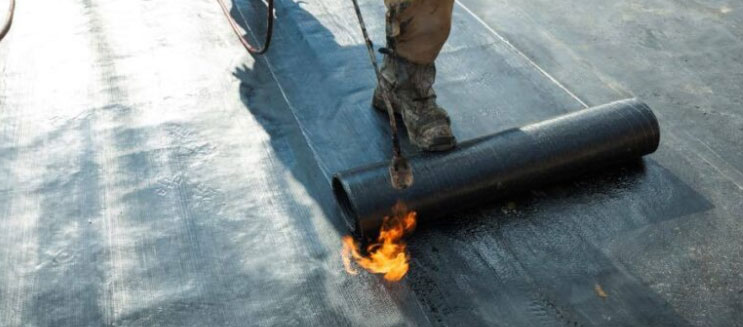 NorthCan Roofing offers flat roofing replacement services that are unmatched in quality and pricing.
NorthCan Roofing, the flat roofing company that's indisputably the most trusted brand in Toronto, has been at the forefront in roof replacement services too. The commercial roofing experts are known for offering the best plan for new roof installation if the old roofing is damaged and beyond repair.
"Our clients and many commercial establishments in Toronto prefer using our services when it is time to change the old flat roofing and install a new one," says the spokesperson for NorthCan Roofing. "Our experts will help you make the right choice based on what will work best for your structure. We also consider your budget while recommending the most appropriate flat roofing installation for your building."
The Single Ply PVC and TPO roofing is one of the best flat roofing systems available to face all the Canadian seasons according to NorthCan Roofing. This type of roofing requires skillful hands for proper installation. The PVC membranes ensure waterproofing and energy efficiency. When installed properly, the roof can last for up to 50 years, the company claims.
NorthCan Roofing recommends the Double Ply Modified Bitumen roofing for those looking for a cost-effective commercial roofing solution. The system has double layering designed to provide added protection from the elements. Modified bitumen can also handle a wide range of temperatures, which is typical of Canadian weather.
Commercial buildings looking for a durable flat roofing system can invest in built-up roofing. It can last for 15-20 years and is recommended for commercial establishments that have a sturdy building with the capacity to take on the load of a built-up roof.
NorthCan Roofing recommends the Single Ply EPDM Flat Roof for all commercial roofing needs. It is installed by rolling out large sheets of rubber onto the roof framework. The rubber ensures durability and flexibility. It is also highly weather-resistant and needs little maintenance, making EPDM an economical option for small businesses.
NorthCan Roofing has earned the reputation as one of the best in flat roofing repairs and maintenance services in Toronto because they deliver high-quality results consistently. The company offers the entire spectrum of roofing services including 24/7 emergency inspection of roofs, full-scale maintenance, full roof replacements. The services are available 365 days of the year.
For more information, visit https://northcanroofing.com/
Media Contact
Company Name: NorthCan Roofing Inc.
Contact Person: Alex Nasimov
Email: Send Email
Phone: 4164560777
Address:425 Alness Street
City: Toronto
State: ON
Country: Canada
Website: https://northcanroofing.com/