New memoir, "The Transformation of a Wildflower" by Chrissy Kanne is a released, a collection of personal short stories that examine aging, menopause, and embracing life's changes with grace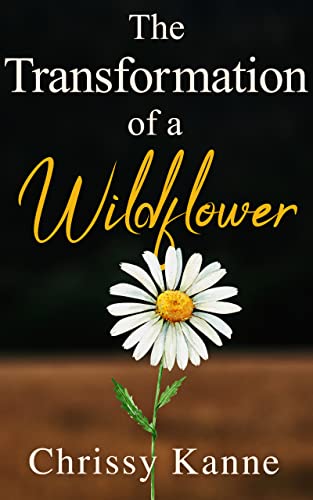 "The Transformation of a Wildflower" by Chrissy Kanne has been released worldwide. This 186-page collection of stories, which has achieved bestseller status as #7 in Amazon's "Aging" category, reflects on growing older as a woman, sharing lessons learned from various stages of life, different careers, and personal reflections on maturity.
With poignant prose and vulnerable honesty, Kanne presents her own experiences with aging, menopause, changing ideas about body image, and the ways she learned to accept – even celebrate – life's transformations. She shares stories of important moments throughout her life, weaving them into valuable messages through the persistent metaphor of blossoming flowers.
Both practical and spiritual, this inspiring work reframes common notions of beauty and aging, showing the power of a connection to nature, the strength of self-acceptance, and that the growing pains of inevitable change can be seen as part of a joyous journey.
Kanne's humor, patience, and zest for life are palpable throughout each story, and in the process of learning about her experiences, readers will learn something about themselves as well!
The Transformation of a Wildflower (ISBN: 9781958729656 / 9781958729663) can be purchased through retailers worldwide, including Barnes and Noble and Amazon. The paperback retails for $14.95, and the hardcover retails for $22.95. Wholesale orders are available through Ingram. Review copies and interviews are available upon request.
From the back cover:
An anthology of reflections on life prompted by one woman's unrelenting search for fulfilling happiness as she enters menopause with brooding questions hanging over her head. Is there beauty in aging? Is there life after menopause?
About the author:
Chrissy Kanne, author of Nashville Skyline, under the name Chrissy Coleman, was published in 2006. She currently resides in a rural town in Missouri with her husband and their dogs and cat where she continues to write and tend to her gardens.
About MindStir Media:
MindStir Media LLC is an award-winning book publisher. To learn more about publishing a book with MindStir Media, visit http://mindstirmedia.com or call 800-767-0531.
Media Contact
Company Name: MindStir Media LLC
Contact Person: Jen McNabney
Email: Send Email
Phone: 800-767-0531
Address:1 New Hampshire Ave Suite 125
City: Portsmouth
State: NH
Country: United States
Website: https://mindstirmedia.com/