Izdihar Jamil becomes a #1 International Best Selling Author with She Made It Happen.
She Made It Happen featuring Izdihar Jamil hits #1 on the Amazon.com, Amazon.co.uk & Amazon.com.au Best Seller Lists.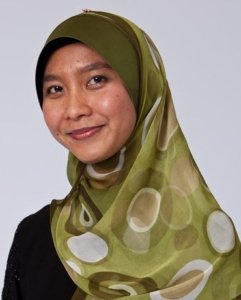 Izdihar Jamil, creator of A Sale A Day System, hit # 1 in 3 countries on Amazon Best Seller Lists for the release of She Made It Happen on 28/08/19. The book also hit bestseller in Canada, France, Italy & Netherlands.
She Made It Happen is a compilation of 15 successful female entrepreneurs who share their stories of struggle and adversity, and the obstacles they overcame to create the life and business of their dreams. We follow our entrepreneurs through the decisions they made which set them on the path to the future they always dreamed of and look at what they did to conquer the setbacks they faced.
Izdihar Jamil states, "I can't believe that I'm a #1 International Bestselling Author! I'm so happy and thankful to share my story and success with the world. Before I was a stay at home mom who moved to a new country and left her Corporate job to take care of my family. Now I have an Online Business teaching Entrepreneurs and Coaches to Make Sales every day without ads or big a following. Plus, I get to have fun with my family. This book symbolizes all the victories over failure, challenges, fear, circumstances, and rejections. I hope that it'll inspire people to what's possible and make things happen in their lives."
To learn more about Izdihar Jamil visit www.asaleaday.com
She Made It Happen is available on Kindle at https://www.amazon.com/dp/B07X3NL14N
Media Contact
Company Name: A Sale A Day System
Contact Person: Izdihar Jamil
Email: Send Email
Phone: 07368553901
Country: United States
Website: www.asaleaday.com