AstroBhava's Nadi Astrology – An Ancient Way To Know The Past, Present & Future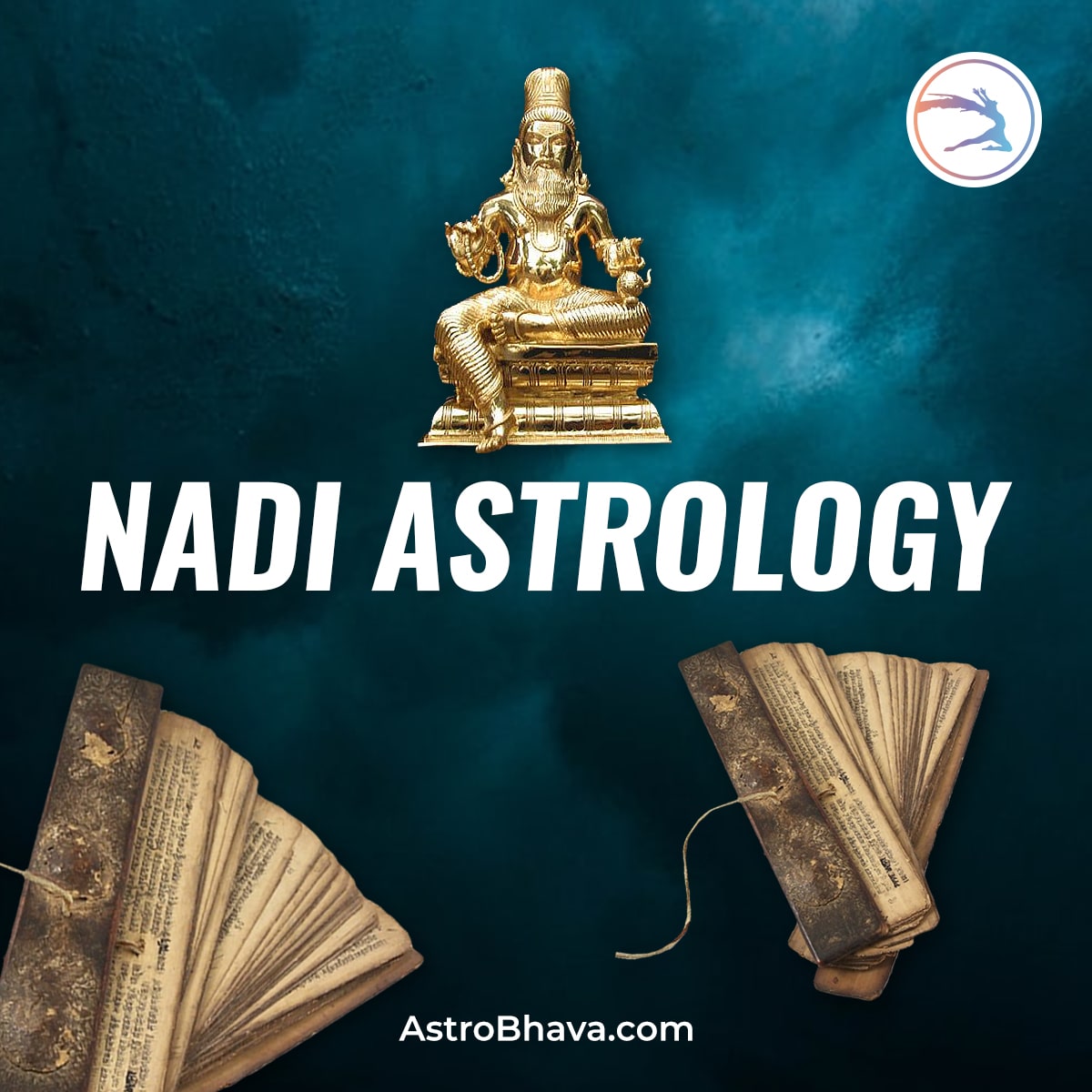 Nadi Astrology is one of the ancient ways known to humans to know the future. It is believed that it is more than 2000 years old Vedic Science. It is known to have developed by sage Agatsya. In this modern world also the prediction of Nadi Astrology comes out very accurate. The individuals are able to access future course of action so as to improve their path for a better tomorrow. Nadi Astrology makes use of ancient write-ups which are already written on Palm leaves and which are still preserved and kept safe using peacock oil to make them travel to this age. It uses thumb impression of an individual, right hand thumb for men and left-hand thumb for women. On the basis of this thumb impression the palm leaves are then searched for the exact or nearest match to the thumb impression for the prediction. One may not give details like name, age even then the prediction does not deviate from their actual outcomes. It may take some time from few hours to few days or months but it will definitely give accurate results.
Nadi Astrology find its roots in South India and to be specific in Tamil Nadu. The encryption in which palm leaves are written is ancient Tamil language which was later translated to present day Tamil language for its easy and quick understanding. It not only helps to foresee future but also gives a glimpse of past and gives a picture of present day. This helps individuals to understand the future course and take corrective steps to nullify any mis happenings and if not reduce its effects in their life.
In this modern world people are facing various issues with respect to their personal life. Nadi Astrology helps individual find solution to these problems and better their lives. This is where AstroBhava helps individuals with their expertise in Nadi Astrology. The team of young, passionate, dedicated, experienced individuals helps achieve these objectives. On the basis of what Nadi Astrology suggest there are different Pooja and japas and homa available which are carried in ancient Vedic temples in South India. AstroBhava also conducts e-Pooja, online Pooja. There are various packages available for pooja, Japas and Homas. Sacred sound infused talisman are provided as free of cost with poojas and japas. Homas are done inside remedy centres of AstroBhava.com. All homas are live telecasted. The talisman are shipped world-wide along with prasad from all pooja, japa and homa. There are special deals like 20% off is offered on first service provided.
Media Contact
Company Name: AstroBhava
Contact Person: Customer Support
Email: Send Email
Phone: +91 96295 55442 / +1 (845) 834-4334
Address:Kurichi
City: Coimbatore
State: Tamil Nadu
Country: India
Website: https://astrobhava.com