The upcoming album "Sunday Funktion" by 1WayTKT is a throwback to vintage vibes of music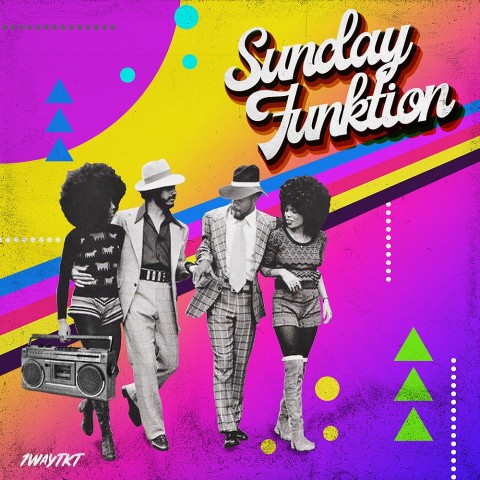 A duo of talented musicians, 1WayTKT makes feel-good dance music. The name of the band represents every one-way ticket that leads to adventure, excitement, adrenaline rush, freedom, and courage. Living up to the reputation of their name, 1WayTKT has given some astounding hits to the industry. 1WayTKT incorporates the various cultures, lifestyles, and customs that they have ever been exposed to, given that they are living in one of the most diversely populated cities in the world- New York City. A skillful duo of a producer and a DJ, 1WayTKT mixes different music styles, from Jazz to house, to disco, coming up with a sound of their own, which is raw and fresh.
1WayTKT is all set to release their latest album titled "Sunday Funktion" by September 2020. The first two singles on this album "Moonlight" and "7th and Spring" are already out, and the listeners are showing huge love and support to these tracks. People are eagerly waiting for the release of the third single "Good Morning", which is scheduled to get released on August 10, 2020.
Talking about their upcoming album "Sunday Funktion", 1WayTKT says, "Sunday Funktion is a compilation of the funkiest retro vibes we have been making lately. We collaborated with local New York musicians on bass, guitar, horns, and vocals. We love this vibe because it encompasses all of our musical roots and tastes, which span the decades. When we first started 1WayTKT, we always wanted to get real musicians involved, not just produce everything on computers. This project we were finally able to do that, and we came up with a pretty funky unique sound that we are really excited about."
Both the artists have been making music together, ever since they were in the 5th grade. The unmatchable chemistry that they have is evident in the euphonious music they create. Their music has also been featured on platforms like Netflix, Showtime, ESPN, and other commercial outlets.
1WayTKT urges their fans to stay tuned for their upcoming music, as it going to be fun and exciting.
Listen to the music by 1WayTKT now on Spotify.com.
Media Contact
Company Name: J. Glaze Productions
Contact Person: J. Glaze
Email: Send Email
Country: United States
Website: https://1waytkt.com/