Isilda International Virtual Academy Launches Affordable and Flexible Private Online School for Students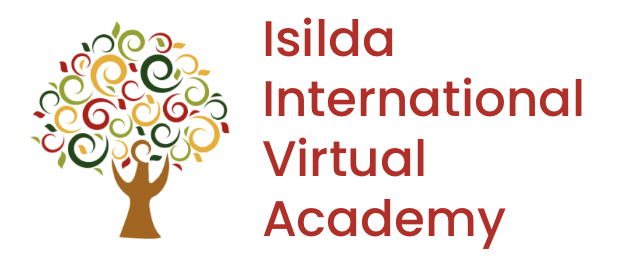 United States – The world is changing before us. The success and well-being of our students depend on our ability to adapt to this rapidly changing environment and use the best tools available to facilitate learning. Rooted in research and student outcomes, Isilda International Virtual Academy (IsildaIVA)'s comprehensive, and whole-school approach provides experiences beyond the traditional classroom, allowing students the freedom to meet their personal goals.
Isilda International Virtual Academy (IsildaIVA) is a world-class private virtual school that provides a synchronous and asynchronous online education for students globally from grade levels 6-12. IsildaIVA is a diverse place bursting with celebrated cultures, where students are prepared for college and life in the real world.
Their customized learning approach gives students a choice to determine where, when, and how they learn based on their needs, interests, and talents. IsildaIVA serves students from across the world who need a learning community that is accessible and flexible.
IsildaIVA classes will begin on August 19, 2020, offering four graduation tracks. one certificate and three diplomas. Students from any country or students who have to move often, can take IsildaIVA's accredited courses and use the diploma to apply to universities around the world. IsildaIVA welcomes exceptional students from every part of the world as well.
IsildaIVA classes are affordable, and they empower their educators to tailor learning experiences to each student's strengths, interests, and challenges. They redefine and change how students and teachers engage through innovative technology while ensuring mastery of competencies embedded in a rigorous curriculum. Although students work with an assigned Learning Coach from home, they also meet with teachers and classmates in the online classroom. In this safe learning environment, students can share their screen with the teacher and with other students. They can work on group projects without ever leaving their homes.
"We are excited to offer a program that provides a lot of flexibility to students, especially ex-pat families and others living abroad," said Dr. Rigby, the CEO of IsildaIVA. "To create engaging learning experiences and to meet the needs of our diverse student population, the IsildaIVA Curriculum Development team designs immersive and comprehensive digital courses that follow national and international standards to develop enriching learning opportunities for students," she added.
Isilda International Virtual Academy, we offer a wide variety of core courses, including AP, as well as elective courses that set the tone for a successful academic career. Classes at IsildaIVA are live and recorded, so students have the option to attend live classes, and ask questions, or the flexibility to view the recorded sessions. International students can reach IsildaIVA on WhatsApp at +1-404-434-3734.
Anyone interested in learning more about IsildaIVA's exciting options should visit www.IsildaIVA.com.
Media Contact
Company Name: Isilda International Virtual Academy
Contact Person: Dr. Rigby
Email: Send Email
Phone: +1-800-607-0182
Country: United States
Website: www.isildaiva.com