Evangelist and Author, Caleb Wampler, Releases Book, "Hunger – for Those Who Know There's More," to Satisfy the Growing Spiritual Famine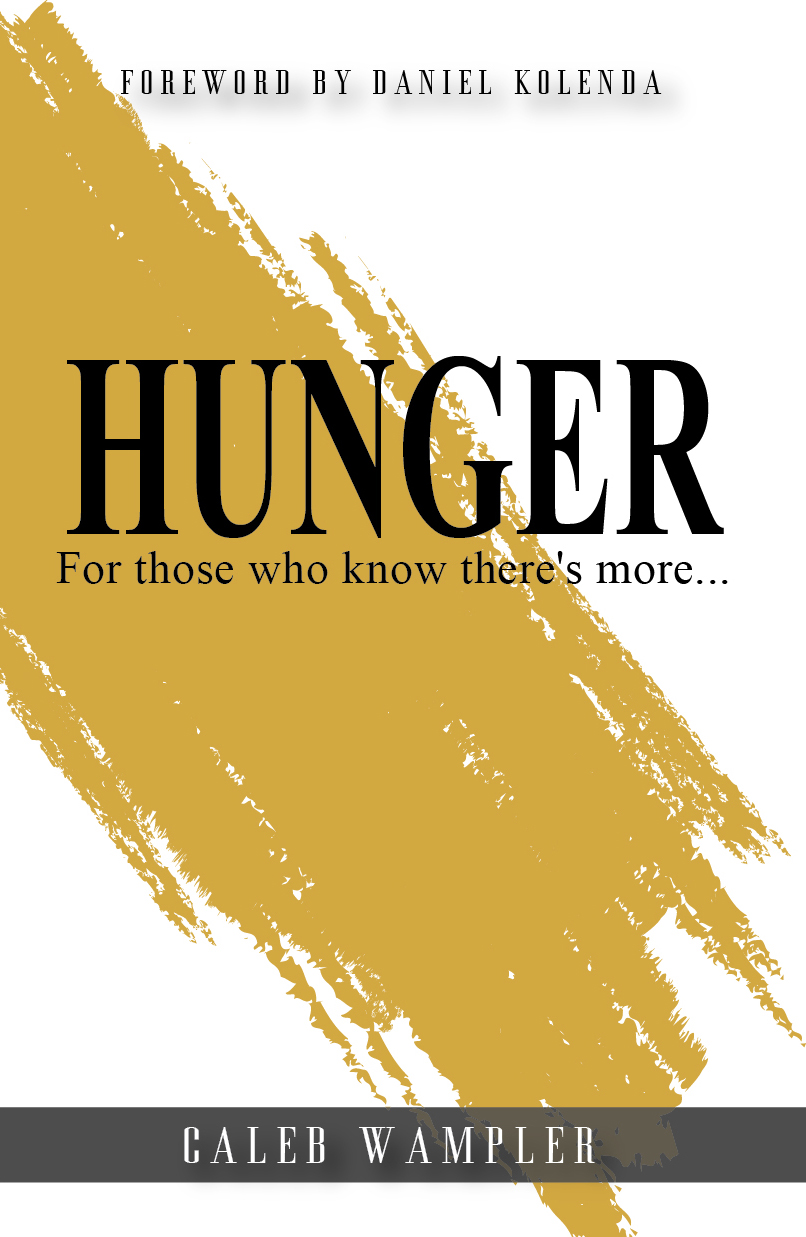 More than a deeply moving book, "Hunger" is a transfiguring encounter best described by its subtitle, "For Those Who Know There's More."
CLERMONT, Fla. – August 11, 2020 – While many Christians and ministries strive tirelessly to share the love of God throughout the world by feeding the hungry, author-evangelist, Caleb Wampler, has penned a profoundly affecting new book confronting the desperate need for believers to be hungry. As an evangelist, Wampler crisscrossed the globe ministering to those who hunger and thirst for righteousness.
In this timely book, "Hunger," unsheathes a profound and gritty two-edged narrative that cuts to the Biblical heart of the matter. Wampler says, "I believe and take to heart the scripture found in Luke, 'Blessed are you who hunger now, for you will be satisfied' (Luke 6:21, NIV), which is the reason I crisscross the globe. The reader will be challenged and changed by specifics in the Word of God about the current need for a hungry heart. "God's Word's in response to our hunger, both historically and contemporarily, empowers the cry of my unclad soul," Wampler says. Wampler's message and meaning are clear, concise, and scripturally honed; it is the heart cry of "Hunger" that resonates with its readers.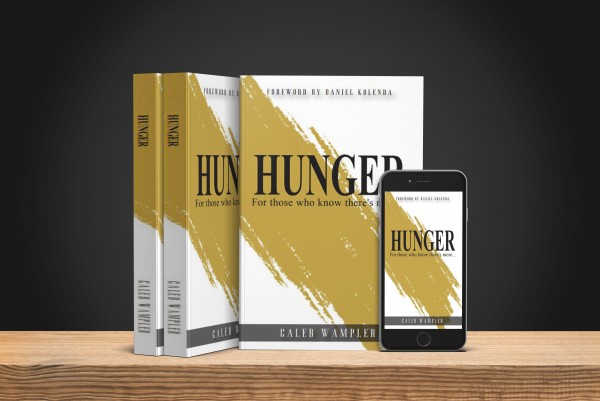 Testimonies by men such as Charles Finney, William Seymour, D.L. Moody, Jonathan Edwards, Evan Roberts, and Smith Wigglesworth — powerhouses that the Lord used to weave the pattern of history's tapestry, leap from the pages of "Hunger" into the hungry hearts of its readers. Through their own words, Wampler reveals the power unleashed by a desperate hunger to know God, not merely know about Him.
Similarly, he shares his unique encounters with the Lord as his hunger for more of Him led to supernatural experiences eclipsing consumer-friendly Christianity. Finally, "Hunger" concludes with the gathered encounters of ordinary people who have an extraordinary hunger for God. It is a remarkable account of the miraculous encounters with a magnificent God who is as hungry to reveal Himself as the hungry heart is to embrace Him.
More than a deeply moving book, "Hunger" is a transfiguring encounter best described by its subtitle, "For Those Who Know There's More." As Daniel Kolenda, President/CEO of Christ for all Nations, wrote in its Foreword, "…Amazing accounts of life-changing Heavenly encounters fill these pages with fire. They will ignite any heart that longs to burn for Jesus."
Are you hungry?
Hunger: For those who know there's more by Evangelist Caleb Wampler, is available through:
KINGDOM ENCOUNTERS: www.kingdomencounters.us
AMAZON: www.amazon.com
Media Contact
Company Name: Kingdom Encounters
Contact Person: Joshua Smith
Email: Send Email
Phone: 321-811-5766
Country: United States
Website: www.kingdomencounters.us