Dr. Charise Breeden-Balaam To Present Her Dissertation Research at the 8th Annual Black Doctoral Network Conference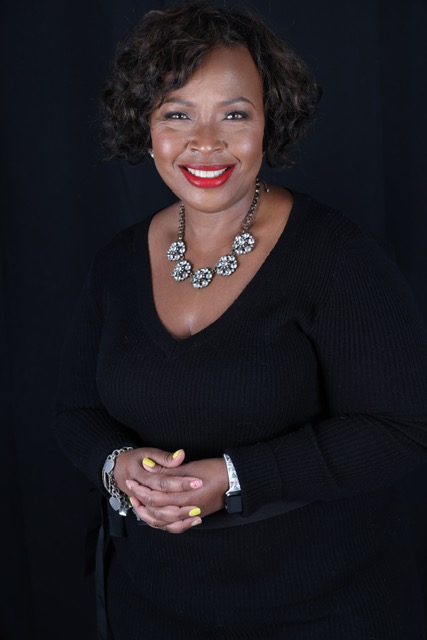 Dr. Charise Breeden-Balaam has been chosen to make an essential presentation at the 8th Annual Black Doctoral Network Conference in October this year. The Black Doctoral Network (BDN) is a multidisciplinary community of social-change oriented professionals and scholars in the Social Sciences, STEM disciplines, and Humanities.
Dr. Charise, a member of the organization, submitted her proposal this year and was accepted into the illustrious conference. The Black Doctoral Network provides opportunities for support, collaboration, and resource sharing between scholars across university lines and disrupts the isolation and division so often experienced in academia, providing a distinctive network of collective brilliance. The Black Doctoral Network is opening the way for change in the academic culture by providing an alternative model of support that crosses university lines.
Dr. Charise will present on the topic "Too Hungry to Learn" and draw from her research to speak about the state of food insecurity among community college students, while also sharing viable solutions with attendees. This is a crucial topic as data suggests that food insecurity is an issue for a high percentage of the community college population, irrespective of the income of the surrounding area. Food insecurity has unfavorable effects on students' ability to succeed in college and is a factor to be considered by college administrators, faculty and students.
Dr. Charise Breeden-Balaam, a Rutgers University alumna, has an extensive career in social work and higher education administration. She is also a professor at several local colleges and universities, focusing on the social sciences. With this experience, she has worked with various clients in mental health services and corrections departments as well as public and private partnerships.
Most recently, Dr. Charise has worked as an administrator for the Equal Opportunity Program at Passaic County Community College and as a Director for Special Education Services for several institutions in Newark, NJ. Administrators and peers have recognized Charise for creating policies and procedures to ensure that each special education scholar receives appropriate accommodations and modifications.
"We received an unexpectedly high number of submissions which made selection particularly difficult. Her acceptance is a testament to her research, discipline and University," said Deandra Taylor, the executive director of the Black Doctoral Network.
Anyone interested in exploring viable solutions to food insecurity, or seeking ways to collaborate with other professionals should not miss this conference.
Media Contact
Company Name: Too Hungry to Learn
Contact Person: Dr. Charise Breeden-Balaam
Email: Send Email
Country: United States
Website: www.DrCharise.com