Listen to powerful music by Adetokunbo, a group of family members creating music with a message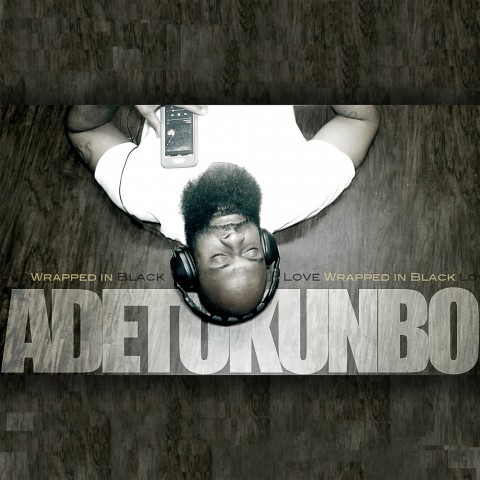 Based out of California, Adetokunbo is a group of family members that include Brother Ade, and his 3 children, who make music in its truest form. Their music is based on considerate and compassionate themes, infused with a meaningful message of enlightenment for the world. With their powerful and sincere music, Adetokunbo is a group producing music that caters to the need of mankind.
Adetokunbo has created many astounding tracks in the past, most popular being "Black Father", which is a Father's Day anthem. With their latest project titled "Wrapped in Black", Adetokunbo is taking their music a notch ahead. The album "Wrapped in Black" is a collection of songs about the Black experience in America. This album is based on the common themes of love, justice, self-esteem, etc., but all these themes are from the aspect of the Black experience. It speaks of the unique experiences, past, and the struggles that come from being a Black American.
Telling about his musical journey, Brother Ade says, "I first fell in love with Hip-Hop when my big brother taught me how to DJ. I then got into producing in High school for my best friend at the time who was rapping. I started making so many beats that I got to a point where I started writing rhymes, just so I could get more songs completed and haven't stopped writing since. For me, music is therapy; it's how I vent, teach, and tell the world what I am thinking."
Through their music, Adetokunbo likes to bring attention to the subjects that are rarely or never discussed, like Black Fatherhood, and self-preservation. Their music is inspired by the Black experience, their victories and failures, the challenges they have faced and overcome, and everything they have learned in their lives. Brother Ade, being a father to 3 children, is a musician for whom music has always been a way of consciously conveying life lessons to his children.
Adetokunbo urges their fans to support them and understand the powerful message that is behind their music.
Listen to the latest music by Adetokunbo now on Youtube.com.
Media Contact
Company Name: Adetokunbo Music
Contact Person: Hanief Saterfield
Email: Send Email
Phone: (214) 702-6383
Country: United States
Website: www.adetokunbomusic.com