Understanding Life Insurance with 3x MDRT Consultant Nigel Wong
3x MDRT-qualified,Chartered Financial Consultant (ChFC®/S) and Certified Financial Planner (CFP®/S) Nigel Wong
Chartered Financial Consultant (ChFC®/S) and Certified Financial Planner (CFP®/S) Nigel Wong shares about how he ensures that the best insurance plan is given to his clients.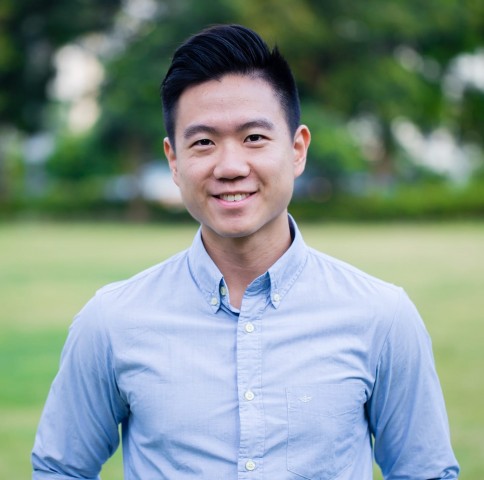 Singapore – Coming from a financially comfortable household, Nigel was fortunate enough to not worry about his finances for education from a young age. His motivation to be part of the Financial Planning industry was for the reassurance to support his family and be able to stand on his own feet financially.
Nigel's conviction to his career came about unexpectedly and suddenly. Following the death of a friend, he realised how alot of people are unprepared for the expenses a death could carry. He has then taken it upon himself to make sure that people make the informed decision to make the right choice when choosing life insurance. He has then vowed to ensure his client's family a bedrock of protection if ever something unfortunate were to happen, to do what is necessary for those they leave behind has been a priority of his ever since.
As the co-founder of Odyssey Advisory, Nigel has a passion to share his experience and knowledge in wealth management to help others. At just the age of 27, he has accumulated an impressive portfolio under his name and has even achieved an accreditation for the Million Dollar Round Table (MDRT) in 2018, 2019 and 2020.
Adding to his experience as a manager, he is also a certified Financial Planner (CFP®/S), Chartered Financial Consultant (ChFC®/S) as well as a finalist for the Financial Planner of the Year in 2019.
As an undergraduate advisor in NUS business School, Nigel started his career in 2015, in which he was the top undergraduate consultant in the team for two consecutive years in 2016 and 2017.
In his 4th year as a consultant, Nigel is already contending for the Top Financial Planner Award by the Financial Planning Association of Singapore (FPAS).
With over 200 portfolios under his belt, Nigel has left an impression with each one.
This is what one of Nigel's clients, Daniel had to say about him:
"As one who is quite sceptical of insurance agents, I was impressed when Nigel made the effort to review my existing insurance coverage before highlighting only the products that he felt would be relevant to my needs. Additionally, I appreciate that he allows his clients to make their own financial decisions without applying pressure on them to make purchases and is always on standby to address their Queries." – Daniel Tang, Foreign Service Officer at Ministry of Foreign Affairs
Another one of his clients, Jun Boon also holds Nigel in high regard:
"Nigel is a meticulous planner who gets to know you as a friend first and introduces customised financial plans to fit your needs. My Risk reward appetite is taken into account and realistic expectations were being set. With him as my financial planner, I know my finances are secured and on track to meet my goals." – Poon Jun Boon, Freight Trader at BHP
Nigel has personally shared how he guarantees such high-quality, top-of-the-notch services for his clients and partners. The strategies that he follows to ensure the best insurance plan for his clients are as follows:
1. Advanced Fact Find:
One of the most important steps to financial planning is to deep dive into the financial situation and what would be the objectives that the clients are planning for. On top of that, this is where an analysis of the current financial portfolio would point out gaps which might have been overlooked. This process will make the entire advisory process a lot more concise and efficient with a specific direction for both the client and consultant to work towards.
2. Advisory and Education:
Due to the gap in understanding of financial planning, this stage ensures that clients understand the financial planning process and why they need to take up what is needed. This would help clients to make better decisions when choosing between the range of solutions available and more importantly have assurance that proper thought and planning went into the process of their financial planning. Essentially, crafting the needed financial framework that is suitable for the client and analysing the cash flow and budget down to the details.
3. Tailoring and Customising Solution:
As every individual has their own unique set of goals, objectives and aspirations, there is no one-size fits all plan in financial planning. Hence, this process would allow the client and the consultant to construct a portfolio that is specifically catered to achieve your goals given your resources that you have available. Also, the benefits and features of the plan must suit what you would be comfortable with. Adjustments and tweaks will be made till you find the perfect fit, just like making a bespoke fitted suit for a gentleman.
4. Servicing and Review:
After all that is done, it is not the end of the story. Financial planning is a long-term instrument that will sustain the client through their lifetime. This is where first class servicing is important to ensure their policies are managed properly. And in the event of an unfortunate tragedy, quick and efficient claims processing by the consultant will allow for smooth transactions to be made to tide clients through financially.
Nigel has recently been focusing a lot on informing people on how to make the best life insurance choices for themselves. His belief is that more often than not, people end up not being properly covered because the life insurance that they purchase is not perfectly catered towards their needs and situation.
Hence, Nigel has just released an Ebook on Amazon, titled "STOP getting ripped off from your insurance plan!" The book will feature 12 articles and case-studies that teaches people how to make the best choices when getting their insurance plans.
Media Contact
Company Name: Odyssey Advisory
Contact Person: Nigel Wong
Email: Send Email
Phone: +65 96781479
City: Singapore
Country: Singapore
Website: http://www.odysseyadvisory.com.sg/nigel-wong/