Eyesome completed to manufacture vegan cosmetics and quasi-drugs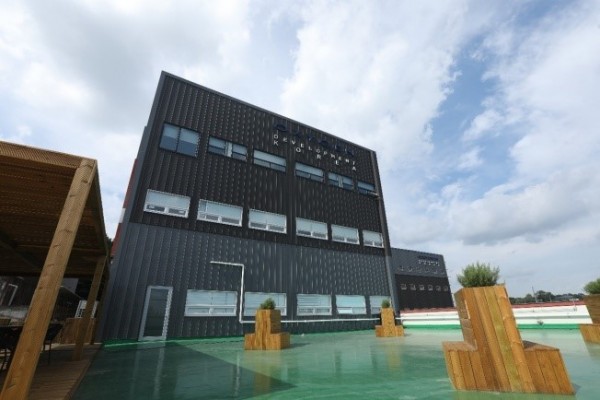 Cosmetics OEM company Eyesome (CEO Kin Jin-ok) announced on June 18th that they have receive a vegan certification for cosmetics production facility from Expertise Vegane Europe (EVE), a global vegan certification agency, and a quasi-drugs manufacturing license from Ministry of Food and Drug Safety.
With the recent growth of the vegan market, consumer's needs for hygiene and cleanliness are rapidly increasing. The company said it has completed the establishment of professional manpower and facilities for the hygienic and safe production of cosmetics and medical products, and obtained the approval for manufacturing quasi-drugs after undergoing a rigorous screening process from the Ministry of Food and Drug Safety.
The company has passed through documentation such as raw material manufacturing process chart, withholding tax confirmation, animal material exclusion certificate, and on-site inspection to obtain the vegan certification from EVE for the production facilities. In particular, the company has a high concern on the cleanliness of manufacturing facilities and the process of preventing cross-contamination and mixing.
EVE is a vegan certification organization established by Vegan France Interpro, which is responsible for certification and management of vegan products such as cosmetics, food, textiles and dietary supplements. The EVE vegan certification is currently recognized around the world, including France, Belgium, Germany, Greece and South Korea.
As a result, the company is able to respond quickly to customers who are looking for vegan-certified cosmetics and medical products. The research institute operated by the company is introducing hand sanitizers to its customers, in which have already completed the manufacturing approval from the Ministry of Food and Drug Safety by developing the vegan-certified manufacturing line.
In addition, the company has the Cosmetics Good Manufacturing Practice (CGMP), ISO 22716. ISO 9001 (quality management system), and ISO 14001 (environmental management system.
"We have recently passed the audit of L'Oreal and Tarte. We are quickly entering the global market by manufacturing OEM products for the popular brands like Huda Beauty, and we will strive for continued growth with a variety of cosmetics products that reflect the needs of consumers," an official of Eyesome said.
Media Contact
Company Name: Eyesome Co., Ltd
Contact Person: Nana Byeon
Email: Send Email
Phone: +82 70-4486-1591
Country: South Korea
Website: http://www.oxygendevelopment.co.kr/