NuGen Automation and KROHNE to co-host global webinar on pipeline leak detection and work reduction strategies for control rooms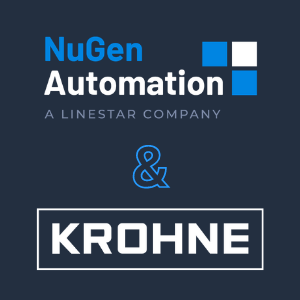 HOUSTON, Texas, USA, July 22, 2020 – NuGen Automation, a leading SCADA integration and third-party control room solutions provider for U.S. oil and gas pipelines, today announced that it will co-host a complimentary global webinar on Wednesday, July 29, 2020 at 9:00 a.m. CDT, exploring the influence of Leak Detection Systems (LDS) on reducing operator workload within control rooms.
The education webinar will be co-hosted by KROHNE, a leading global manufacturer and provider of process instrumentation, as part of the educational series "Pipeline Management Solutions" launched earlier in July. The month-long webcast event is aimed at global pipeline operators, consultants and EPC companies in oil and gas, chemical and other industries.
For more information on the KROHNE "Pipeline Management Solutions" webinars: krohne.link/5fwph.
About the Webinar:
Workload Reduction via Pipeline Leak Detection & LDS Technologies: A US Compliance Perspective
July 29, 2020 (09:00 a.m. CDT | 16:00 CEST)
Hosted by NuGen Automation and KROHNE
Emerging innovation in technology, including advanced leak detection systems (LDS), now allow pipeline operators to achieve higher benchmarks in efficiency while still participating within the industry's shared objective of achieving zero incidents.
Regulations issued by the Pipeline and Hazardous Materials Safety Administration (PHMSA) play an essential role in achieving this objective by educating pipeline operators in alarm management and its impact on controller fatigue, and, in particular, workload management.
While controller workload is a blend of multiple factors, a critical influence on workload involves leak detection alarms, a component that is often overlooked.
False leak detection alarms initiate protocols that can cause immediate operational stoppage and, as a result, drastically increase controller workload and fatigue. Over time, this can have a weighted impact on an operator's control room management load.
By considering Control Room Management (CRM) regulations for alarm management and their relationship with fatigue and workload management, along with the available interpretations and applications via new technologies, pipeline operators (both in the US and globally) may find that there are avenues available that not only may reduce workload, but also provide strategic cost savings to produce a more safety-conscious environment within control operations.
Featured panelists to include:
Dr. Whitney Vandiver, Compliance Specialist, NuGen Automation
Jere Guillory, Head of Compliance, NuGen Automation
Maximillian Ihring, Product Manager, KROHNE Group
To register for the Pipeline Leak Detection & Workload Reduction for Control Rooms Webinar: bit.ly/3hnm1Fd
###
About NuGen Automation
NuGen Automation is a leading provider of integrated field and pipeline automation services for US energy markets and also operates as the industry's largest network of third-party control rooms and managed operations.
NuGen combines deep operational and technical knowledge to deliver specialized digital solutions for oil and gas pipelines, such as turnkey SCADA implementation, digital transformation & managed services provider (MSP), advanced Leak Detection Systems (LDS), and ArcGIS mapping solutions, powered by Esri.
NuGen Automation is a proud implementation partner in the following energy SCADA platforms: OASyS SCADA by AVEVA (formerly OASyS DNA), EcoStruxure Geo SCADA Expert by Schneider Electric (formerly ClearSCADA), AVEVA Wonderware HMI/SCADA, and Ignition SCADA 8 by Inductive Automation.
NuGen Automation is a part of Linestar, an integrated pipeline compliance, technology, and integrity maintenance company. LineStar's family of brands includes The Compliance Group and Tucker Construction, whose services are offered as standalone or integrated solutions. With decades of experience on a national scale, LineStar delivers custom solutions across all areas of pipeline compliance.
For more information on NuGen Automation services, visit: https://www.nugenautomation.com.
About KROHNE
KROHNE is a global manufacturer and provider of process instrumentation, measurement solutions and services in many industries. Founded in 1921 and headquartered in Duisburg, Germany, KROHNE has over 4,000 employees and offers extensive application knowledge and local contacts for instrumentation projects in over 100 countries. KROHNE stands for innovation and highest product quality and is one of the market leaders in the process industry.
For more information on KROHNE, visit https://us.krohne.com/en/
Media Contact
Company Name: NuGen Automation
Contact Person: Dana Summers or Michael Tran
Email: Send Email
Phone: 334-663-4424
City: Houston
State: TX
Country: United States
Website: https://www.nugenautomation.com/