With the aim to inspire and motivate, Lily Serail and jjpone are ready to make people wonder in awe, with their debut single "Letters"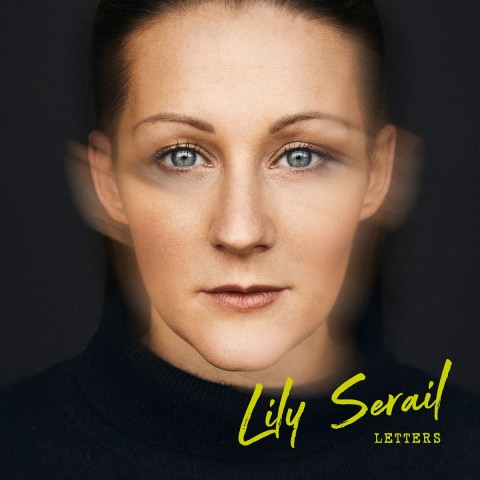 A single mother, an educator, and a successful pop-singer- a combination of these define Lily Serail the best. Having to master several challenges in life every day, Lily Serail never gave up on her biggest passion-music. She is an epitome of confidence and hard work, and an inspiration to many women who want to follow their dreams. She has successfully been performing on stage for 12 years with various bands, but her dream to record her own music came true with the release of her first single "Letters", which is composed by talented artist jjpone.
"Letters" is a captivating song, featuring Lily Serail in its music video. The beats of this song are calm, soothing and very relaxing. It is the kind of song that you would want to listen to after a tiring day at work, to calm your nerves. The song is written very beautifully, with each word piercing right through the heart; and listeners love this song as they can relate to it.
After releasing her debut single, Lily Serail is now working on her first album with the composer, jjpone, scheduled to release in mid-2020.Artist jjpone has had the dream of making music his whole life, and meeting Lily Serail helped him live his dream as she inspired him to get started with his work.
"Our music style is something between Pop, Rock, and in the future Indy. The music is a melancholic interpretation of love themes, especially unfulfilled love and the problems in the modern society. We work with influences that come from the 90th and the 2000th, Pop, Rock when music was more music and interpretation than fashion", says the composer, jjpone, telling about his music style and preferences.
Lily Serail, 32, inspires all women, who are afraid to take a leap of faith and scared to follow their dreams. Lily believed in herself and her skills, and here she is, out with her very own single "Letters", although, she doesn't compose herself, she contributes by adding her beautiful voice to the songs.
Artist jjpone has done a lot of melodic metal songs but in the pop genre, he wants to address a broader public with topics that encourage reflection. In the song "Letters", he embarks on a journey through a story of unfulfilled love; this journey is used as a metaphor to represent the difficulty of making the right decisions in life.
Watch the music video "Letters" on YouTube.com
Media Contact
Company Name: THEEND music production
Contact Person: jjpone
Email: Send Email
Phone: +4915115772154
Country: Germany
Website: www.theend.band