The Future of .AI and It Is Not Artificial Intelligence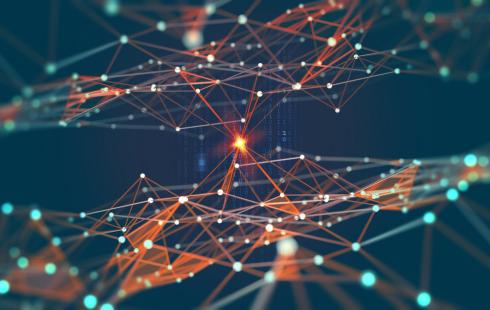 The .AI domain extension is a staple domain in the world of AI. In fact, it's easy to think that it was created specifically for the industry. Since a lot of experts, as well as enthusiasts, use it for their AI websites, the .AI extension now caters to a very niche audience. It offers valuable benefits, such as brand recognition, and portrays specialization in a much-customized manner. However, .AI does not stand for "dot-artificial-intelligence." Read on to learn more about the creation of .AI and a few ways you could use it for yourself.
Artificial Intelligence and .AI
In this fast-paced technological world, trends come and go quickly, and so do specialized domain names. However, .AI seems to be here to stay. The demand for the .AI domain name extension surged by more than 200 percent in 2017-18 in response to recent growth in the emerging field of artificial intelligence.
While the .AI extension has been largely co-opted by tech companies and AI startups, it was originally created to serve a very different purpose.
Time for some fact-checking to clear a few things up.
#1 .AI is a ccTLD

.AI does not stand for "dot-artificial-intelligence;" it stands for "dot-Anguilla."
.AI is the ccTLD for Anguilla in the Caribbean. ccTLDs, or country-code Top Level Domains, are similar to general TLDs like .COM or .NET, except that they are in reference to a particular country or territory. According to icannwiki.org, a ccTLD is a top-level domain name extension, often two letters designating a particular sovereign state, country, or an autonomous territory.

The .AI ccTLD is administered by the government of Anguilla to promote their particular country code in the world of domain names. However, due to the emergence of artificial intelligence, this domain extension started being extensively co-opted by several organizations working in that field.

However, that doesn't mean .AI can't still be used for its original purpose. Below are some tips about the benefits of ccTLDs in general, and some points about the .AI ccTLD.
How are ccTLDs helpful?

They secure the business name: If you own a ccTLD domain extension, it secures your brand name. With the best SEO practices and local IP addresses, your site will be the first name to appear in the search results.

They bring customer loyalty: If you use a local ccTLD, it instills a sense of trust and loyalty in your customers. It makes your company feel familiar and relatable when your site is the same as their language, time zone, or culture.

They also help tap local markets: To register for a ccTLD such as .AI, you need not necessarily be in that region. But, by using one, it helps you target a specific area. Particularly in local markets, your site will appear more trustworthy and reliable.

They provide the opportunity to get creative: You have the freedom to creatively use the ccTLD and make the domain name more, unique as well as leave a memorable first impression.

Better target the customers: For example, if you are working in Anguilla, using its ccTLD is certainly beneficial. But, if you are someone in the UK and want to operate from your region while also attracting customers in Anguilla, you better have a website with the appropriate ccTLD. Without being there physically, you can easily manage your business internationally.

They are available: Easy-to-spell and easy-to-use SEO-friendly domain names are mostly busy with gTLDs. So, availability plus the price factor are both uncertain. With ccTLDs, there are no such problems, especially with the .AI domain name which is open to everyone and is unrestricted, also in the case of Artificial Intelligence firms.

They are an investment: ccTLDs like .AI is like a new .COM for the startup business. Although it is still gaining traction, it is a less saturated namespace that techies are taking full advantage of.

#2 .AI is nothing new!
This domain extension has been around since 1995. It only started seeing widespread use once AI companies started looking for domains to represent their field. In fact, until 2009, you could not even register for the .AI domain extension without being physically present in Anguilla.

#3 Prices differ
The price of a .AI domain name may be different from registrar to registrar, so it's important to look for one that offers what you need. 101domain is an example of an accredited registrar that offers .AI domains at an affordable price.
#4 With .AI, you can show off creativity!

The reason why people gravitate towards the .AI domain name is because it is short, easy to remember, and shows off your ideas of innovation. For the most part, it no longer represents where the extension originates from. It remains a great choice for startups in the tech world, even outside of Anguilla.

#5 It is futuristic

Even though AI is an emerging field, it is no longer solely in the realm of science fiction. .AI has become a hub for all the tech companies to show off their expertise with a personalized domain name extension.
Final Words
With each passing year, more and more bespoke domain name extensions enter into mainstream use. Each one promises to further open up the internet, but people are not always aware of the best ones they can invest in. According to Verisign, owner of the .COM domain, "after a rocky few years, new gTLDs, including the ccTLDs, may finally find their niche in the marketplace." The usage is picking up. But, the choices .AI offers make it stand out from the traditional domain extensions such as .COM, which is beginning to get saturated. So, in just a few more years, the .AI domain name may be worth a lot more.
If you want to purchase this domain extension, it is easy – just contact an accredited domain name registrar, select your plan, and go ahead to make the purchase. ccTLDs face stiff competition from generic TLDs, but these hyper-specific domain endings have the ability to cater to a much broader audience.

Media Contact
Company Name: Dailybnteam
Contact Person: Annajay
Email: Send Email
Phone: +923057765565
Address:Green Town
City: Faisalabad
State: Punjab
Country: Pakistan
Website: http://dailybn.com