Deltec Bank, the Bahamas, says, AI neural networks will positively disrupt banking
Neural Networks and Machine Learning go hand in hand to interpret and observe data sets. The neural network does what can be called "the dirty work" to output accurate predictions to assist with decision making. The concept of Neural Networks is to mirror the human brain and model complex patterns. These patterns can stem from images, text or sound, labeled or unlabelled. Labeled inputs and outputs mean that data translation is structured.
Neural Networks have now been realized as playing an important role in banking operations. Here are the predicted ways neural networks will disrupt the banking industry: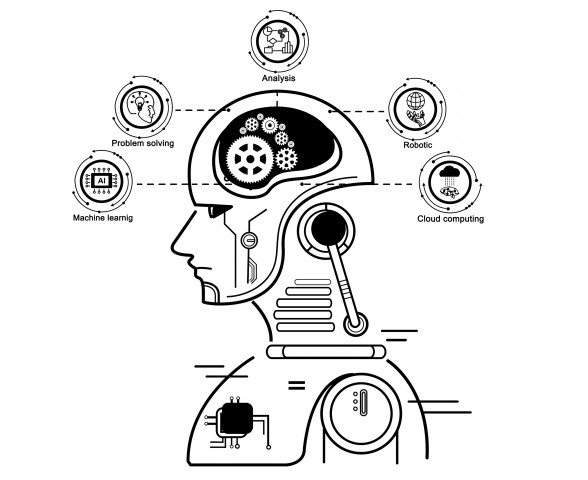 Locate Credit Card Customers – To maintain sustainable revenue, credit cards need to find the ideal customer. Business profits would significantly reduce if customers that obtain a credit card are not using it. Consider revenue being applied through incremental costs to customers using the credit card to purchase products. If customers obtain credit but don't use it, the business loses revenue. Neural Networks use intelligent analytics to determine the best customer that will guarantee to generate sufficient revenue. Through the analysis of regular credit card customers, understanding behaviors and habits will help find the ideal customer.
Detect Fraud Through Image Recognition – Image recognition is something that neural networks excel at. The neural network architecture is mirrored to the human brain and can analyze features through trained algorithms to understand the characteristics of a particular image. Through these input features, the model is trained to predict the result. Translating this to banking, neural networks can play a key role in performing image recognition to detect fraudulent transactions and locate where that transaction came from. Neural networks learn features from the data processed and are trained to identify the characteristics of the fraudulent person.
Stock Market Forecasts – Before AI came into existence, many predictors attempted to determine stock market direction through statistics and linear regression concepts. These techniques were used based on human prediction. Neural networks are more accurate when forecasting stock market indices. According to Deltec Bank, Bahamas- "Through predictive analytics, neural networks learn off historical data and historical trends to predict the direction of the market through trained variables and hidden layers."
Loan Application Evaluation – Loan applications can harm a person's credit score. All credit histories are hard searched for a person can be considered eligible for a loan application. It is standard for loan applications to be submitted. However, The lender's role is to see the applicant has no financial difficulties. Banks are aiming to reduce the failure rate of loan applications to help maximize returns. Banks are now seeking to use neural networks to support the process of performing due diligence on an applicant. This works through analyzing any previous failed applications and payment trends before deciding. Neural networks may easily do this and, is expected to be more accurate in its decision making.
Deltec Bank – Bahamas says, "Neural networks haven't entirely come to the fore of artificial intelligence for banking institutions yet. However, its capability to mirror human decisions will only produce many benefits to customer service, decision making, and internal operations."
To sum up, neural networks are the driver of deep learning algorithms to represent a human brain's biological neuron network. There are many ways that neural networks can improve banking operations through predictive analytics to output the accurate decision, to better enhance service of customers and streamline processes, cutting out the middleman and reduce waiting time to make a decision. Neural Networks will eventually form a key foundation layer for bankers to improve automation.
Disclaimer: The author of this text, Robin Trehan, has an undergraduate degree in economics, Masters in international business and finance and MBA in electronic business. Trehan is Senior VP at Deltec International www.deltecbank.com. The views, thoughts, and opinions expressed in this text are solely the views of the author, and not necessarily reflecting the views of Deltec International Group, its subsidiaries and/or employees.
About Deltec Bank
Headquartered in The Bahamas, Deltec is an independent financial services group that delivers bespoke solutions to meet clients' unique needs. The Deltec group of companies includes Deltec Bank & Trust Limited, Deltec Fund Services Limited, and Deltec Investment Advisers Limited, Deltec Securities Ltd. and Long Cay Captive Management.
Media Contact
Company Name: Deltec International Group
Contact Person: Media Manager
Email: Send Email
Phone: 242 302 4100
Country: Bahamas
Website: https://www.deltecbank.com/