Students Can Use Focusky to Watch Courses Online & Offline during the Coronavirus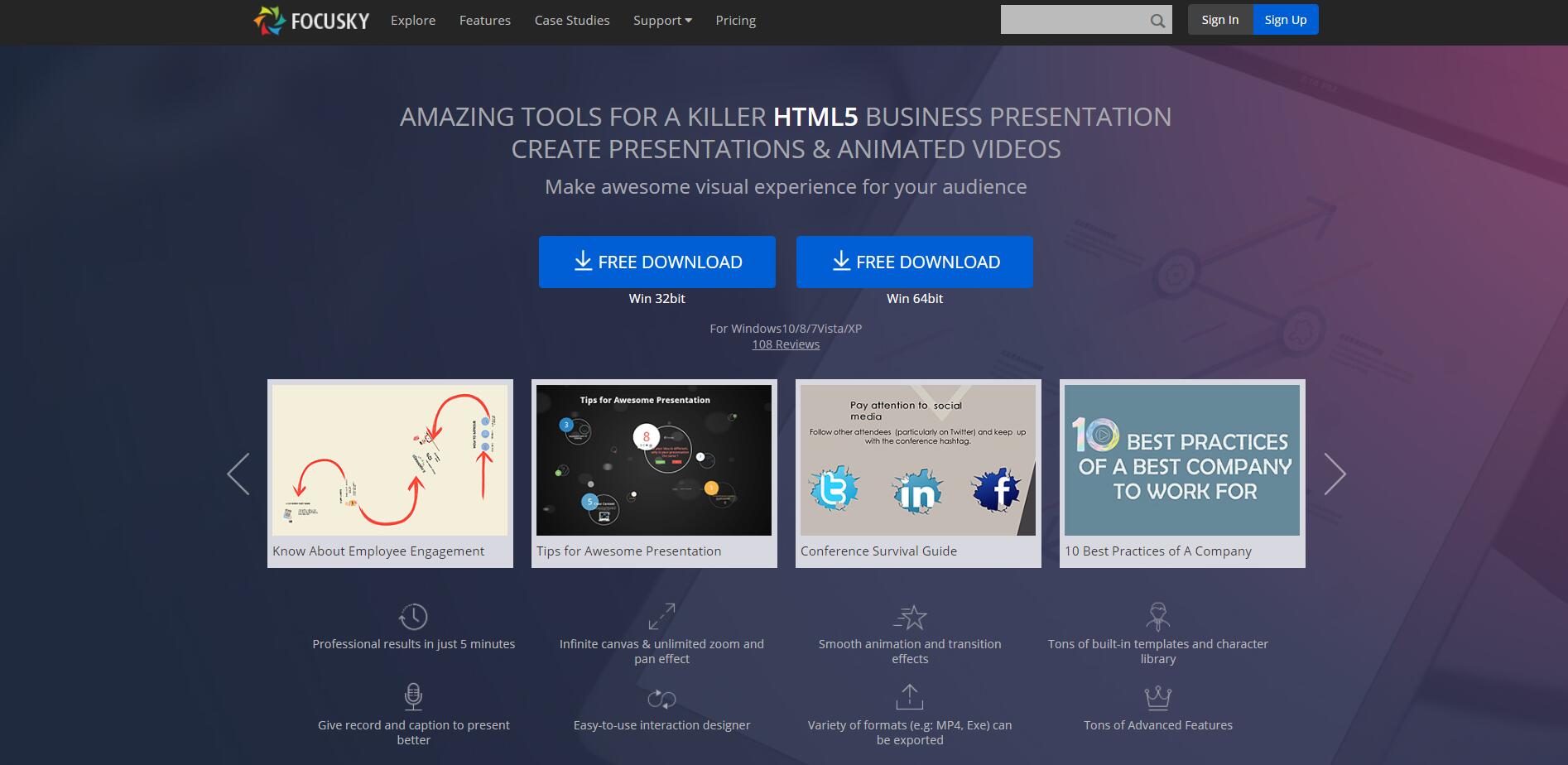 Focusky is providing teachers with the tools to create presentation courses for students to learn from home during the coronavirus lockdown.
Focusky is the world's choice of video software developer who keeps up with the evolving trends to provide updated software products. The current coronavirus situation has disabled a lot of activities, including travel and schooling in many areas of the world. But not all is lost for educational institutions since Focusky has come up with a way to help students continue with their education online. They can use the platform to watch courses online and offline during the coronavirus lockdown period. In this way, they will still cover their curriculum as they wait for the situation to stabilize.
Focusky is an intuitive presentation software program with plenty of tools for making interactive video presentations. Teachers can use it to create courses for their students and publish them to the cloud to enable them to access and watch them online. Focusky also allows them to publish the courses in multiple formats, including HTML, ZIP, EXE, and MP4, so students can download and watch offline at their own time and pace. Focusky makes e-learning more effective with immersive, engaging, and interactive presentations that help students grasp knowledge faster.
"At Focusky, we assessed the ongoing situation with coronavirus and decided to provide a way for students to continue learning while on recess," said Jason Chen, President of Focusky. "By creating e-learning presentations, teachers will be able to offer lessons and assessments to their students to ensure they continue with their education, regardless of the situation. Presentations are easy to understand since they contain summarized concepts with real-life examples, interactive media, and other elements that help to improve the cognitive abilities of the learners."
Teachers can produce stunning e-learning presentations for their students using Focusky. They have access to plenty of elements to include in their presentations to make information flow and give their students comfortable and enjoyable e-learning experiences. Focusky helps them focus on their learning objectives by custom tailoring all aspects of their presentations to help students achieve their goals. To explain concepts clearly, they enrich their presentations with animated illustrations, audio, images, charts, narrations, and graphics. This helps to stress key points and ideas and make them understandable to students.
Focusky is a simple to use tool that ensures teachers provide presentations with cohesive e-learning designs. They will have the right branding, fonts, colors, and overall designs that are consistent and well flowing. They can also include links to reference sites, articles, and other web resources to expand the learners' knowledge base and experience beyond the presentations. This will make it easy for learners to find helpful resources without having to scour the web and waste time.
For more information, please visit https://focusky.com.
About Focusky
Focusky is video presentation software recognized by many industries across the world. It offers users the tools and creative control they need to design presentations that are engaging and immersive.
Media Contact
Company Name: Focusky
Contact Person: Elsa D. Arnold
Email: Send Email
Phone: +86 020-61972665
Address:G/F, Far East Consortium Building, 23 Des Voeux Road, Central
Country: HongKong
Website: https://focusky.com/