Nakefit USA is utilizing Mr. Checkout's Fast Track Program to reach Independent Sporting Good Stores Nationwide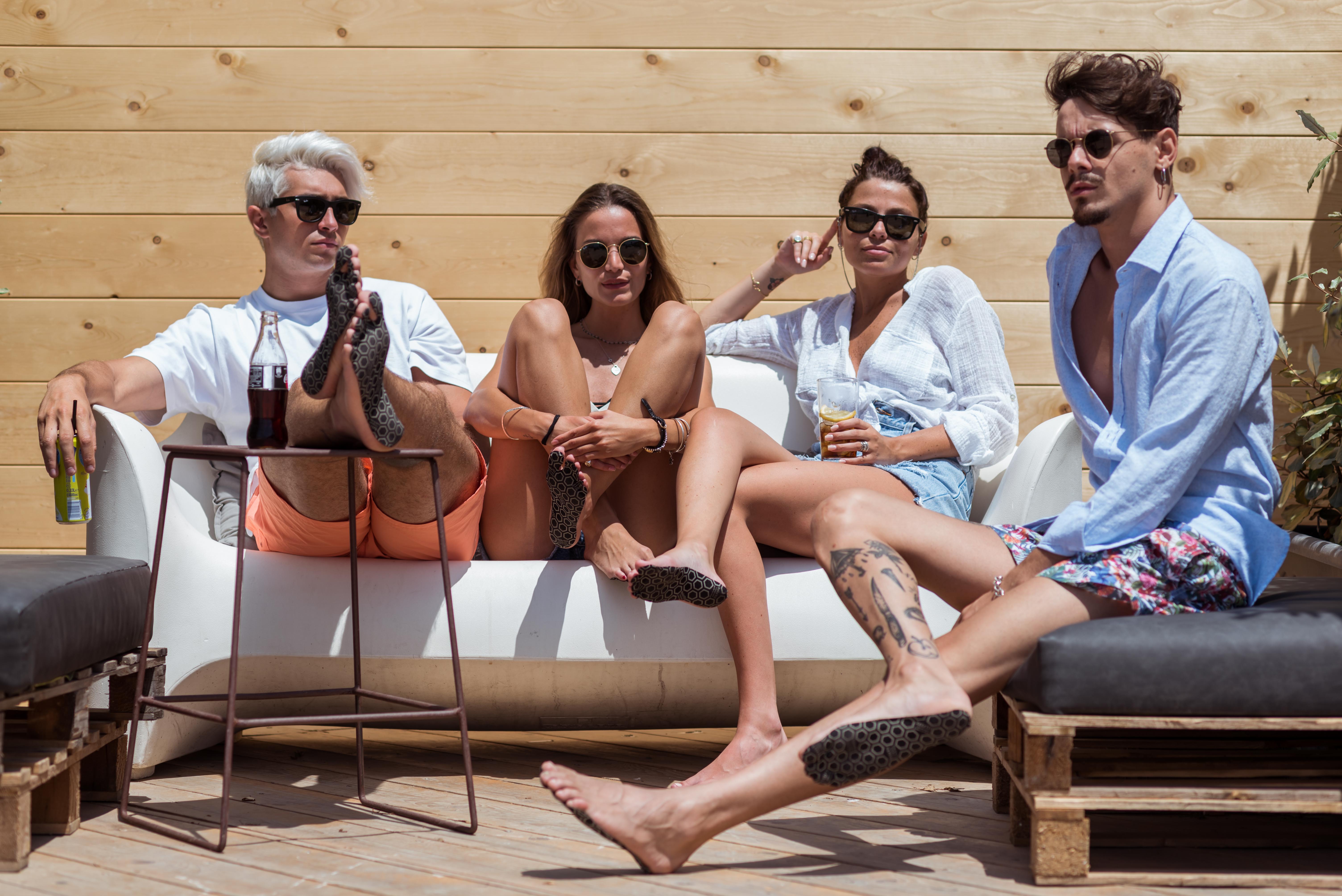 Enjoy the outdoors with your friends and family barefoot and protect, on the beach, at the pool, on the boat or during your workouts! All those activities you could never do with your slippers are now possible with Nakefit!
Nakefit is a revolutionary adhesive sole that protects your feet while being barefoot! Forget your cumbersome slippers and flip-flops and try out the waterproof Nakefit's. They help protect your feet during any of your indoor and outdoor activities from dirt, germs, rough surfaces and potential slips.
New York, New York – March 11, 2020 – Say goodbye to cumbersome slippers and flip flops and say hello to NakeFit, a revolutionary waterproof adhesive sole that protect your feet and skin from dirt and nature's rough surfaces, while giving you that naked barefoot feeling so many of us enjoy!
Created with Athletes, travelers and adventurers in mind, NakeFit's are made out of a lightweight, polyamide-elastic blend, which allows each pair to conform to your feet and allowing you to participate in all your favorite outdoor activities without being confined to clunky or impractical shoes. With NakeFit, you can enjoy the barefoot feeling of a walk on the beach (no more tar!), climbing a tree, yoga on the patio, or sitting poolside without any of the risks of germs, grime, or hot surfaces. Certified hypoallergenic, as well, NakeFit's can be easily removed without any pinching, peeling, or irritation of the skin.
Available in children's, women's and men's sizes, as well as three colors, NakeFit's can be enjoyed by the entire family on any type of adventure! Home dwellers can also use NakeFit's adhesive soles, as they allow you to walk freely around the home without picking up dirt with every step. And while NakeFit currently only offers one-time use pairs, the brand already has an eco-friendly pair in the works. Soon, NakeFit will be encouraging consumers to not only act and shop more sustainably, but also to spend more time enjoying all our planet has to offer.
Thanks to NakeFit, it is now possible to experience a feeling of absolute freedom that comes from being in contact with nature and engaging in physical activity, making these activities more pleasant and satisfying. NakeFit soles can be used in many different environments & activities, including:
– Indoor and outdoor sports
– Home
– Beach & nature
– Swimming pools, spas, and water parks
– Boating and water sports
Media Contact
Company Name: Nakefit USA
Contact Person: Jan Gautam
Email: Send Email
Phone: (833) 625-3348
Country: United States
Website: https://isgra.org/featured-item/nakefit/