Jack Keith, Friend of the Cyclist He Hit and Injured on Pacific Coast Highway, to be Interviewed by Mark Hollander on Flat Earth Radio Live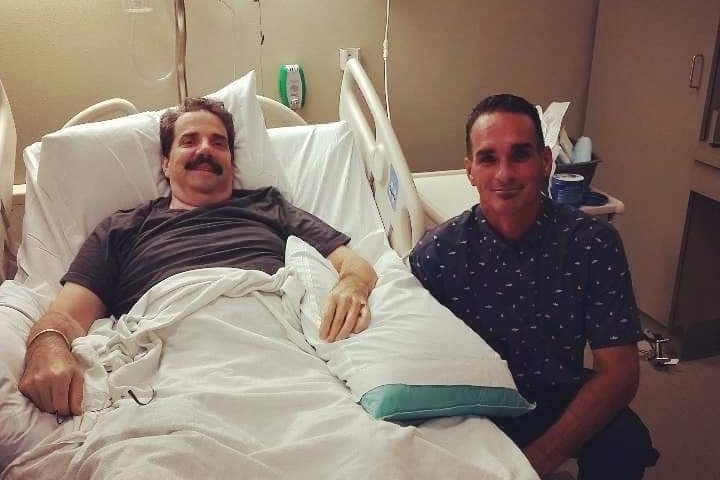 San Diego, CA – January 27, 2020 – Facts are sometimes stranger than fiction. This was recently affirmed in the incident involving a cyclist, Tom Sovilla and Jack Keith, a believer in flat earth theory. Tom was severely injured when Jack's truck hit his cycle. However, the two have become good friends. Jack Keith will be in the studios of Flat Earth Radio Live to talk about the incident. Radio show host Mark Hollander will host him on Tuesday, January 28th at 5 PM PST.
Radio talk show host Mark Hollander will be talking to an unusual guest this Tuesday on Flat Earth Radio Live on this show, 'Hoodwinked Into The Age of Insanity'. For two hours, Mark will speak to Jack Keith, who has earned a bit of fame when he befriended the man he had accidentally struck. Live calls will be taken during the interview.
Tom Sovilla was cycling home after surfing on May 25, 2019 along the Pacific Coast Highway, when Jack's truck accidentally hit him. Sovilla was riding from La Habra to Seal Beach and was severely injured and hospitalized. His insurance did not cover all the costs he had to bear, so Tom has even set up a GoFundMe page which has raised over $8K.
The story of Jack Keith is a confirmation of what believing in Jesus can accomplish. He has been sober for five years, has not touched drugs, and is now showing the way.
"We all love Jack and want to welcome my brother on Hoodwinked into the Age of Insanity, Tuesday night at 7 pm CST! Excited to have him on to tell his story!" says show host Mark Hollander.
Flat Earth Radio Live is where the flat earth community comes to network and socialize. For all things 'FE", the platform and radio stay away from censorship of the mainstream. The Flat Earth Media Group is part of the platform, founded by Russell Dibird, whose aim is to maintain and nourish the voice of the Flat Earth Community.
For more information, please visit: http://FERLive.com.
Media Contact
Company Name: Flat Earth Radio Live
Contact Person: Russell Dibird
Email: Send Email
Phone: 619-552-2000
City: San Diego
State: California
Country: United States
Website: http://ferlive.com/