Interior Contract Services Inc. Set to Expand with 2nd Location in North Georgia, United States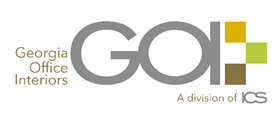 The company is a highly renowned commercial office furniture dealer of more than 40 years in the Central Florida market.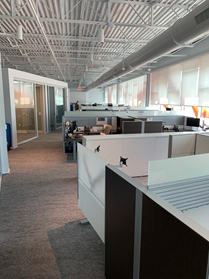 Orlando, FL – Interior Contract Services Inc. (ICS) is pleased to announce it is expanding to North Georgia, opening a sister-location, Georgia Office Interiors. The business will serve as an offshoot of ICS and will be owned by Stephen Weed, the current CEO of the Florida-based company.
The Orlando-based commercial office furniture dealer has been providing office furniture services to businesses across Florida and throughout the United States for the past four decades. The company has a full in-house design and installation team, ready to take on office design projects of any size and budget.
In ICS' most recent announcement, the company is eyeing a 3500 square-foot showroom space in northern Forsyth County, near the 61oo block of GA. 400 in Cumming. Current tenants of the property include NoFo Brew Company, The Law Offices of Steven Leibel, and Fastenal. The company is currently in discussions with several major, US furniture manufacturers to represent their lines of furniture in the North Georgia area.
According to owner Stephen Weed, the area's growth, and the existing client base, is what attracted the dealership to North Georgia.
"Projects like the new Northeast Georgia Health System hospital, incoming developments planned for the area, and our existing clients, created a new opportunity for us to open a second-location to better serve our customers located in the southeast," says Weed.
"Our company already maintains a strong working relationship with several partners in the architecture, real estate and construction industry in the North Georgia area. Cumming-based VE Construction LLC has been selected as a finalist to handle the build out of the new location, once selected".
Since Weed succeeded his uncle, Larry Weed, as CEO of the company last year, Weed has continuously looked at ways to boost company sales figures due to competing demands in the heavily-saturated office furniture market in Orlando. Georgia Office Interiors parent company, Interior Contract Services recently won and completed several notable projects in the Orlando-area over the past year, including the IAAPA World Headquarters, Mud Hole Custom Tackle Headquarters and Warehouse facilities, and several large projects with the University of Central Florida and Valencia College.
While ICS has demonstrated proven sales figures in the past, Weed became determined to take the company from $6.5 million to $10 million in annual sales in a three to five-year growth strategy laid out in the First Quarter of 2019.
Georgia Office Interiors will hold a ribbon cutting ceremony on January 24th, 2020, at the Dawson Chamber of Commerce.
For more information about Georgia Office Interiors or Interior Contract Services, please visit the company's new website at http://www.georgiaoffice.com/, or at https://www.interiorcontract.com/.
About the Company
Interior Contract Services Inc. is an office furniture company based in Orlando, Florida. For more than four decades, the company has provided furniture services to businesses, non-profits, government agencies and hospitals in Central Florida and throughout the United States, making them one of the most respected office furniture dealers in North America.
CEO, Stephen Weed, assumed the role in early 2019 and credits the company's success to having one of the only in-house installation teams in Florida, a staff of licensed interior designers, and a portfolio of work with some of the nation's largest corporations. Weed holds a Bachelor's in Criminal Justice from Columbia Southern University and a Masters in Human Services from Liberty University.
Media Contact
Company Name: Interior Contract Services Inc.
Contact Person: Mary Beth McAliley, COO-Interior Contract Services
Email: Send Email
Phone: 407-294-4141
Country: United States
Website: http://www.interiorcontract.com