Marietta Cleaning Company Opens New Maid Services Location in East Cobb To Tackle Need For Disinfecting And Sanitizing
Marietta cleaning company, Maid Services Atlanta opens new location in East Cobb to offer home owners and businesses disinfecting and sanitizing services that kill Coronavirus Covid 19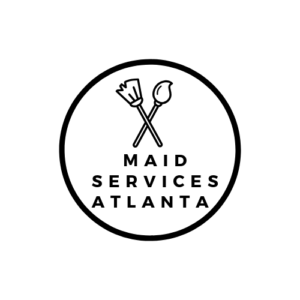 Marietta, GA – Maid Services Atlanta a cleaning company in the north metro area of Atlanta are offering disinfecting and sanitizing services to homes and businesses due to the current recommendations by the CDC.
The CDC recommends wearing disposable gloves to clean and disinfect.
Surfaces should be cleaned first using soap and water, then use disinfectant.
Cleaning with soap and water reduces the number of germs, dirt, and impurities on the surface. Then, disinfecting kills germs on surfaces.
Routine cleaning should be practiced for frequently touched surfaces.
More frequent cleaning and disinfection may be required based on the level of use.
Surfaces and objects in public places, such as shopping carts and point of sale keypads should be cleaned and disinfected before each use.
High touch surfaces include:
Tables, doorknobs, light switches, countertops, handles, desks, phones, keyboards, toilets, faucets, sinks, etc.
In light of these recommendations, businesses and homeowners have been depleting the stocks of sanitizing wipes and Clorox bleach as well as hand soaps and sanitizers.
However, Maid Services Atlanta has a better, healthier way to handle the Coronavirus Covid 19.
The actual viral particle is not hard to destroy outside the body and can be done with soap and water, but in high traffic areas, especially businesses such as shops, restaurants and offices there can be constant contamination. Schools, churches and sporting venues are also places where people gather together in a tight space and need thorough cleaning and disinfecting on a daily basis. The problem here is the continued need for disinfecting as most disinfectants work as they dry to kill the pathogens. That means that once a surface has been disinfected and dried that it can be contaminated again right away.
There is a solution that can kill Coronavirus and other pathogens for up to 90 days as soon as a contaminant comes in contact with it. Maid Services Atlanta uses such a solution that is verified by the EPA to kill Coronavirus and it is applied with an electrostatic sprayer that covers all surfaces.
Long term protection from Covid 19 is something that business owners need to keep their doors open and costs down while protecting staff and customers in the safest way possible.
Amanda Howe, owner of Maid Services Atlanta said, "It only makes sense for businesses, or homes to have long-term protection. Disinfecting every day can be time consuming and costly and it still only works to kills what is present until the disinfectant dries. It does not protect from any future contaminants. We want to help our community feel safe to get back to life as normal and by using our long term Covid protection service so we can all take steps in that direction."
To find out more about Maid Services Atlanta and their EPA approved long terms protection service, visit: https://MaidServicesAtlanta.com or call (404) 422-9679
Location Info:
Maid Services Atlanta
2624 Baramore Oaks Ln, Marietta, Georgia 30062
(404) 422-9679
Media Contact
Company Name: Highland Media Agency
Contact Person: Neil Howe
Email: Send Email
Phone: 4044281399
Country: United States
Website: https://theauthorityarchitect.com/