Okami Launches Indiegogo Campaign For 3-In-1 Foldable Workstation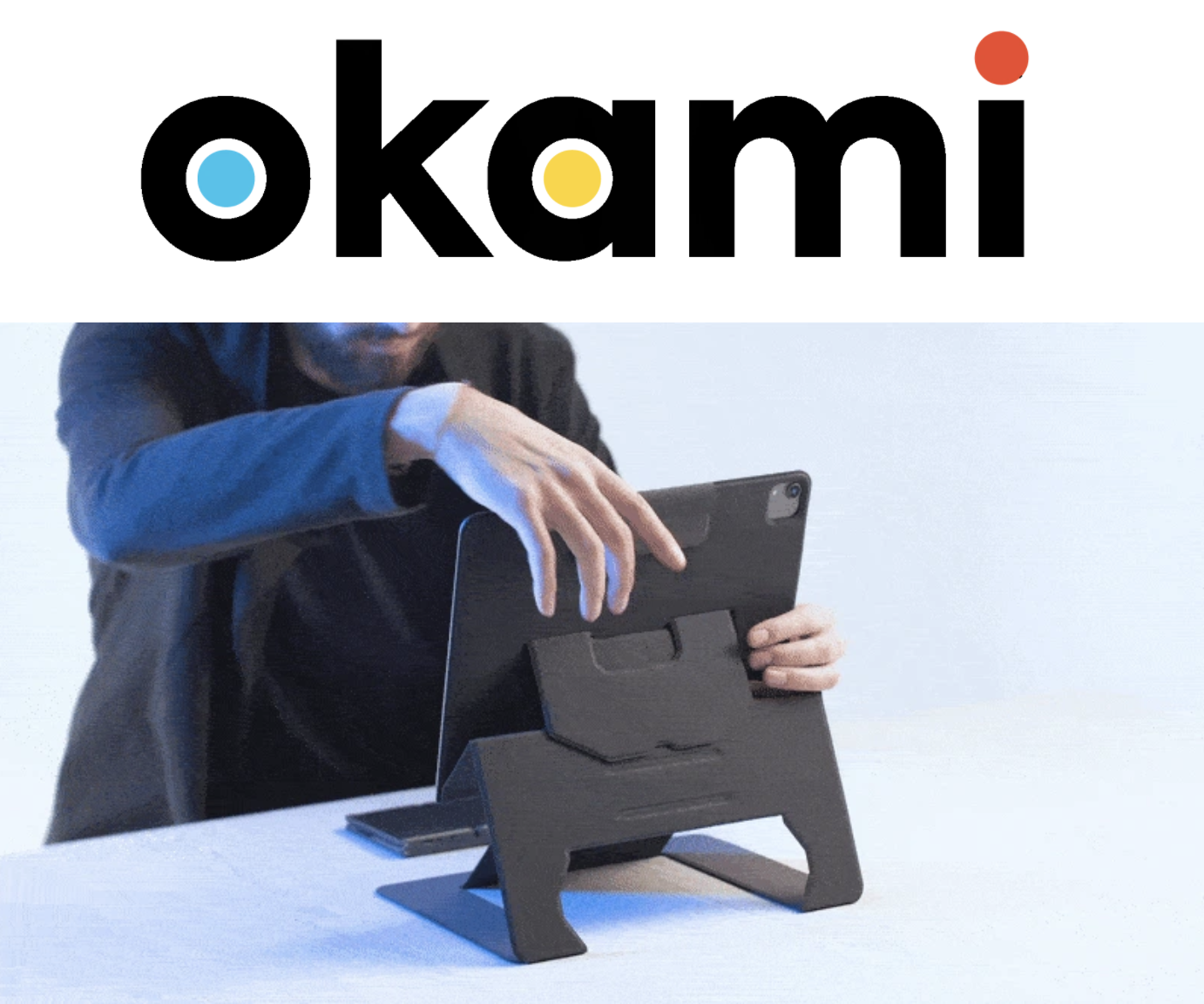 Thanks to Okami's newly invented 3 in 1 foldable workstation, iPad users can now maximize the potentials of their smart devices for work or leisure purposes. The device has been designed to offer the best possible user experience to iPad owners with an iPad polyfunctional stand. The product, which will be launched on Indiegogo, is designed as a foldable workstation, with features that allow iPad users to get the best from their gadgets.
The global smartphone market has continued to grow over the years, witnessing a surge in the demand in recent times to become a multi-billion-dollar industry. Apple devices remain a major part of the market, as demand for iPads and iPhones continues to rise across the globe. Unfortunately, many Apple users, especially iPad enthusiasts often struggle to get the best from their gadgets due to the difficulty in standing them. This singular problem has been recognized by many as the cause for gruesome backpains and neck pains from having to use these iPad devices in unhealthy positions. By being unable to stand iPad devices at elevated desks, people are vulnerable to suffering from back and neck pains especially when they use them for long hours. In an attempt to fix this problem and have people enjoying their iPad devices more, the Okami team decided to launch the versatile iPad stand.
The iPad stand is compatible with the newest generations of the iPad, including iPad Pro line up and other latest iPad air. The dynamic nature of the iPad stand makes it useful in a number of positions and adaptable for different purposes. In addition to being a mobile workstation, the stand can also be used for drawing, streaming videos, gaming, and a host of others.
The Okami iPad stand comes with distinct features, one of which is the floaty mode that allows users to elevate their devices to levels where their necks and backs will not be hurt from extended usage. Okami's magnetic frame and body allow it to stay stiff when assembled to help users maintain healthy postures easily. To ensure durability the device has been designed without any hinges or mechanical parts and as such, will not break easily. With all these features, Okami might just prove to be a time-proof design. Other amazing features and benefits of the stand are an 8.5 centimeters screen elevation, a wide base to offer maximum stability, and a fiberglass body. With its soft edge material and rough finish, the iPad stand can be handled easily. All of these make the device easy to setup and allows users some much-needed relief from neck and back pain.
As a mobile workstation, the Okami iPad stand also makes it easy for users to connect their tools, including all kinds of Bluetooth keyboards, mouses, and trackpads. Okami offers users all of these from its meager 6mm thickness. The Indiegogo campaign will enable early birds to get the revolutionary 3-In-1 Foldable Workstation at a 50% discount for the first 100 units.
For more information about the Okami iPad stand and other innovative solutions from the brand, please visit – www.okamipad.com. Okami can also be found across social media, including Facebook, Instagram, and YouTube.
Media Contact
Company Name: OVERLAB experimental design
Contact Person: Mattia
Email: Send Email
Country: United Kingdom
Website: http://www.okamipad.com