Hurela Adds To Their Collection Of Lace Wigs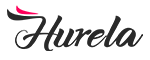 Leading suppliers of premium quality human hair, Hurela, announces the addition of new products to their illustrious lace wig inventory
Hurela is reiterating their commitment to providing women with premium quality wigs that help to accentuate their beauty with the recent addition of a wide range of lace wigs to their inventory. The company has grown in leaps and bounds over the years, becoming one of the most sought-after suppliers of wigs made with 100 percent real human hair.
According to a report published by ResearchAndMarkets.com, the global wigs market is projected to generate over $10 billion in 2023. Over the years, the market has witnessed significant growth due to increasing demand from women worldwide. Unfortunately, millions of women across the globe still struggle to get quality wigs without having to break the bank. However, the team at Hurela seems to have found the formula to deliver relatively affordable wigs without compromising quality.
The company's range of products includes the 13×4 lace wig, made with premium quality hair, affordable headband wigs, and a plethora of human hair wigs, all made available at competitive prices. Hurela also has the 5×5 HD lace closure wig and the lace closure wig, making the store a one-stop shop for all wig needs, irrespective of color, style, or pattern.
Hurela's unique combination of comprehensiveness, quality, and relative affordability has endeared the brand to customers across the globe, with accolades coming from different quarters. In a related development, Hurela also has an affiliate program that allows partners to earn as much as 15% commission in cash as rewards.
For more information about Hurela and the range of solutions offered, please visit – https://www.hurela.com/.
About Hurela
Hurela mall is a global human hair supplier offering 100% real human hair weave, lace closure, wigs, at the most affordable price with superior quality.
Media Contact
Company Name: Hurela Hair
Contact Person: Lisa
Email: Send Email
Phone: (562)415-8634
Address:Block J Building 15, University Science Park, Dianchang Road, Zhongyuan District
City: Zhengzhou
State: Henan
Country: China
Website: https://www.hurela.com