STOGA Introduces The Cute Raccoon Animal Wireless Controller for Switch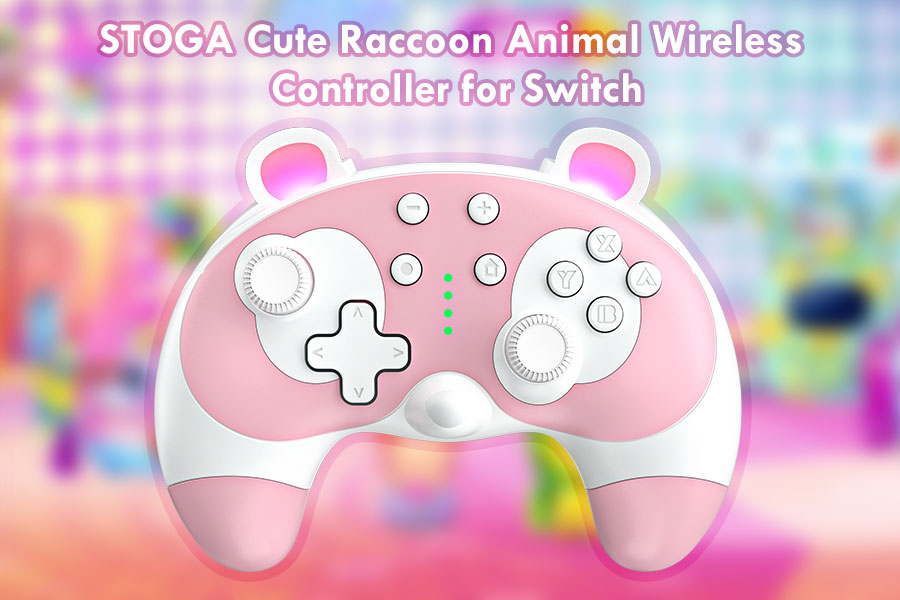 Makers of innovative game controllers and accessories, STOGA, officially launches their new controller for switch, the STOGA Cute Raccoon Animal Wireless Controller for Switch amidst reviews from users
STOGA continues to substantiate their position as the go-to brand for "out of this world" game controllers as the company recently launched another controller for switch. The newly introduced product, the STOGA Cute Raccoon Animal Wireless Controller for Switch, was designed in line with the goal of the company to create an immersive experience for gamers, with the unique cute animal design and its plethora of functionalities standing it out from contemporaries.
The game controller market has practically exploded over the years, as more brands emerge in different parts of the world to manufacture products to meet the growing and diverse needs of gaming enthusiasts. In a related development, the market, which has grown to become a multi-billion-dollar industry has not effectively addressed the concerns of gamers, especially as regards the comprehensiveness, exclusivity, and quality of controllers. However, the team at STOGA seems to have other ideas as the company has mastered the art of creating products that stand out in terms of design and quality, as reiterated with the Cute Raccoon Animal Wireless Controller for Switch.
In addition to its unique design that remains unmatched in the market, the wireless controller also offers features such as multi-function support and a 6-axis gyroscope, breathing light and home button wake up, adjustable vibration, and motion control, as well as long hours of playing time. Other features of the controller are turbo function and remote control function, with a compact design that makes it ideal for all age groups, without causing pains to the hands or fingers even after long hours of gaming.
Specifically designed for Nintendo, the controller for switch, which is available in pink and brown, offers an unprecedented blend of quality, uniqueness, and relative affordability, making it the choice of gamers that want to stand out without sacrificing the experience that comes with competing with friends and loved ones. "Cute Gaming Controller. I bought one to put up for my daughter for Christmas and it connected easily to the Switch when I tested it and works great. It is rechargeable," said Christopher.
For more information about the Cute Raccoon Animal Wireless Controller for Switch and the plethora of products from STOGA brand, visit – https://stogagame.com/. The unique video gaming experience campaign also continues across social media, including Facebook and Instagram.
About STOGA
STOGA Cooperation is a leading manufacturer of high-performance gaming controllers, pushing the boundaries of innovation to create unique, fantastic gaming controllers that offer amazing functionalities such as vibration and Console wake-up, Turbo Mode, and Back-side buttons. The company offers superior accessories and customizable gaming controllers for consoles and PCs, becoming the choice of thousands of professional and casual gamers.
Media Contact
Company Name: Shenzhen STOGA Technology Co., Ltd.
Contact Person: HUIMIN JIN
Email: Send Email
Country: China
Website: https://stogagame.com/