Elevate Concept: The #1 Choice for Luxury Watch Shopping

The up and coming Miami-based store, Elevate Concept, has a goal to provide a unique selection of exquisite timepieces, along with a curated assortment of handcrafted accessories. Separating themselves from the crowd that the world is already quite familiar with, Elevate Concept has penetrated the online personal shopping experience in its own way. Assigning a singular team member to each customer for a one-to-one dialogue, allows you to save time but also provide the same luxury experience in a comfortable and private fashion. In addition to having a prominent, and consistent presence on social media, this allows Elevate Concept to scale at a rate significantly faster than those in the same niche who solely focus on word of mouth only. Taking advantage of the digital space and learning how each platform is used in its own unique way, adds to Elevates continuous success. Elevates team provides all you need to know in a moment's notice with proper transparency; as far as a breakdown for a particular watch, packaging, documentation, specified condition, photos, and any additional details or concerns you may have – are all answered directly to you and in a timely fashion as well. All items are shipped with the most reliable shipping carriers, secured, and fully insured.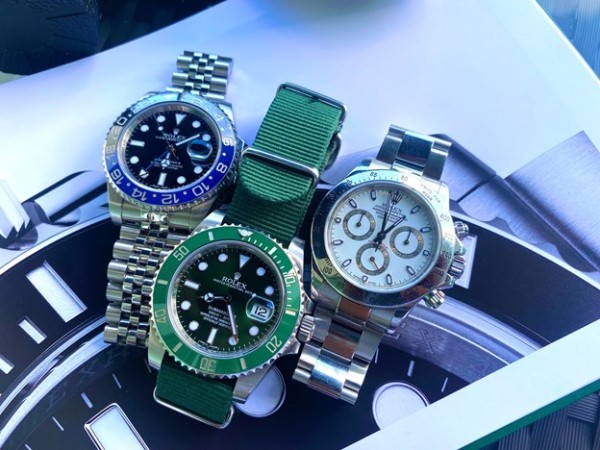 Focusing on luxury timepieces, Elevate is the only authorized retailer for WatchCraft Collection, the most unique watch customizer in the world, designing some of the most beautifully handcrafted collections of Rolex, Richard Mille, Patek Philippe, and many more. While removing components of the original timepiece, WatchCraft Collection wanted to keep in mind to recover and enhance the essence of what a Rolex or Patek is by adding exquisite diamonds, and eccentric custom hand engravings that aren't to be found anywhere else.
While Elevate is mostly known for selling luxury watches, they are curating an up to date business model solely built on building transparent and authentic relationships. Elevate has reverse engineered the process of selling timepieces by putting the customer first and from there, developing the exact experience a customer would want to place themselves in when buying a Richard Mille, Rolex, Audemars Piguet, etc.
In addition to fine timepieces, Elevate offers handmade watch accessories for instance, beautifully handcrafted leather and suede watch rolls as well as uniquely made designer inspired watch straps. Elevates product selection is designed by their in-house team, seeking out the most unique pieces that coincide with luxury timepieces. The cyber-store was originally created to fill the niche luxury watch market of online-based luxury. The concept was derived through inspiration from Colette, often referenced as the pioneer in concept stores. Elevate Concept has closely followed their footsteps through similar practices, however, differentiates themselves due to its limited and unique selection.
Head over to https://elevateconceptstore.com/ to view more of their stunning products or follow them @Elevateconcept to keep up with the latest updates and additions to the shop.
Media Contact
Company Name: Elevate Concept
Contact Person: Media Relations
Email: Send Email
Country: United States
Website: elevateconceptstore.com