Peanut Allergy Market is expected to show positive growth, during the forecast period of 2019 to 2032, DelveInsight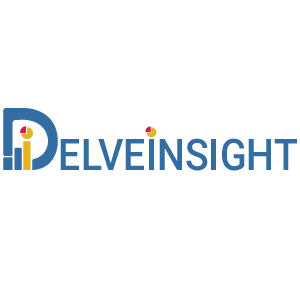 The Peanut Allergy Market Insights report from DelveInsight provides a thorough understanding of the Peanut Allergy Market size by treatment, epidemiology, emerging therapies, market share of the various therapies, and the current and forecasted Peanut Allergy Market size from 2019 to 2032 divided into the 7MM (the USA, EU5 (Germany, France, Italy, Spain, and the UK), and Japan) regions.
Peanut Allergy Overview
Peanut Allergy is a condition in which the body's immune system does not recognize peanut protein and mistakenly identifies even tiny amounts of peanut as harmful. Allergic reactions to peanuts are unpredictable in occurrence and how they present, with some individuals experiencing severe reactions from even trace amounts.
Download Sample Report- https://www.delveinsight.com/sample-request/peanut-allergy-market
Regions covered in the report
The United States
EU5 (Germany, France, Italy, Spain, and the United Kingdom)
Japan
Key highlights of the Peanut Allergy Market
According to DelveInsight's analysis, Peanut Allergy is more prominent in males in comparison to females.
The prevalence of peanut allergy increased significantly from 0.4% to 1.4% and estimates of tree nut allergy prevalence increased from 0.2% to 1.1%.11 Similar trends have been reported from the UK.
Peanut and tree nut allergy is most common in infants and younger children, but may appear for the first time in adults and is long lasting.
Around 20% of cases resolve, and while severity may occasionally lessen with age, around 20% of cases can become worse with time.
Peanut Allergy Epidemiology
The Peanut Allergy epidemiology covered in the report provides historical as well as forecasted Peanut Allergy epidemiology scenario in the 7MM covering the United States, EU5 countries (Germany, Spain, Italy, France, and the United Kingdom), and Japan from 2019 to 2032.
Peanut Allergy Epidemiology Segmentation in the 7MM
Peanut Allergy Diagnosed Prevalent Cases
Peanut Allergy Gender-specific Cases
Peanut Allergy Age-specific Cases
Peanut Allergy Severity-specific Cases
Peanut Allergy Treatment Market
Peanut avoidance was considered the first line of treatment for anyone at risk of developing a Peanut Allergy. However, the updated guidelines outlined that the children should be given peanuts based on their allergy risk: high-risk children (with severe eczema, egg allergy, or both) around 4–6 months, moderate-risk children (with mild-to-moderate eczema or other food allergies) around six months, and low-risk children (without eczema or food allergies) at their parent's discretion.
Palforzia, developed by Aimmune Therapeutics, is the first FDA-approved oral immunotherapy for Peanut Allergy treatment. It is made up of carefully selected doses of peanut powder taken by mouth and is designed for children and teens aged 4–17 with existing peanut allergies. Palforzia's purpose is to desensitize children to peanuts. It is available only through a Risk Evaluation and Mitigation Strategy (REMS).
Novartis's Xolair (omalizumab), a recombinant DNA-derived humanized IgG1 monoclonal antibody, is used as an off-label in few clinics. The drug is also evaluated as monotherapy and adjunct therapy to multi-allergen oral immunotherapy in food allergic children and adults.
Peanut Allergy Market Dynamics
Peanut Allergy Market shall enlarge as oral peanut immunotherapy facilitates robust desensitization, leading to improved quality of life (QOL) with significant savings for the healthcare system and patient convenience. Also, persistently rising cases of Peanut Allergies offer opportunities to companies to launch new therapies in the market. The Peanut Allergy treatment market is expected to increase soon due to the launch of new products after receiving a boost in funding during the past few years.
Request Sample Report- https://www.delveinsight.com/sample-request/peanut-allergy-market
Table of Content
1. Key Insights
2. Peanut Allergy Executive Summary
3. Peanut Allergy Competitive Intelligence Analysis
4. Peanut Allergy: Market Overview at a Glance
5. Peanut Allergy: Disease Background and Overview
6. Patient Journey
7. Peanut Allergy Epidemiology and Patient Population
8. Peanut Allergy treatment Algorithm, Current Treatment, and Medical Practices
9. Peanut Allergy Unmet Needs
10. Key Endpoints of Peanut Allergy Treatment
11. Peanut Allergy Marketed Products
12. Peanut Allergy Emerging Therapies
13. Peanut Allergy: Seven Major Market Analysis
14. Peanut Allergy Attribute analysis
15. 7MM: Peanut Allergy Market Outlook
16. Access and Reimbursement Overview
17. KOL Views
18. Peanut Allergy Market Drivers
19. Peanut Allergy Market Barriers
20. Appendix
21. DelveInsight Capabilities
22. Disclaimer
23. About DelveInsight
Peanut Allergy Market Report Highlights
In the coming years, the Peanut Allergy market is set to change due to the rising awareness of the disease, and incremental healthcare spending across the world; which would expand the size of the market to enable the drug manufacturers to penetrate more into the market
The companies and academics are working to assess challenges and seek opportunities that could influence Peanut Allergy R&D. The therapies under development are focused on novel approaches to treat/improve the disease condition
Major players are involved in developing therapies for Peanut Allergy. The launch of emerging therapies will significantly impact the Peanut Allergy market
A better understanding of disease pathogenesis will also contribute to the development of novel therapeutics for Peanut Allergy
Our in-depth analysis of the pipeline assets across different stages of development (Phase III and Phase II), different emerging trends and comparative analysis of pipeline products with detailed clinical profiles, key cross-competition, launch date along with product development activities will support the clients in the decision-making process regarding their therapeutic portfolio by identifying the overall scenario of the research and development activities.
Why should you buy this report?
The report will help in developing business strategies by understanding trends shaping and driving the Peanut Allergy market
To understand the future market competition in the Peanut Allergy market and Insightful review of the key market drivers and barriers
Organize sales and marketing efforts by identifying the best opportunities for Peanut Allergy in the US, Europe (Germany, Spain, Italy, France, and the United Kingdom) and Japan
Identification of strong upcoming players in the market will help in devising strategies that will help in getting ahead of competitors
Organize sales and marketing efforts by identifying the best opportunities for Peanut Allergy market
To understand the future market competition in the Peanut Allergy market
About Us
DelveInsight is a Business Consulting and Market research company, providing expert business solutions for the healthcare domain and offering quintessential advisory services in the areas of R&D, Strategy Formulation, Operations, Competitive Intelligence, Competitive Landscaping, and Mergers & Acquisitions.
Media Contact
Company Name: DelveInsight Business Research LLP
Contact Person: Yash Bhardwaj
Email: Send Email
Phone: 9193216187
Address:304 S. Jones Blvd #2432
City: Las Vegas
State: NV
Country: United States
Website: https://www.delveinsight.com/