Indian 5-year Visa and Urgent Visa application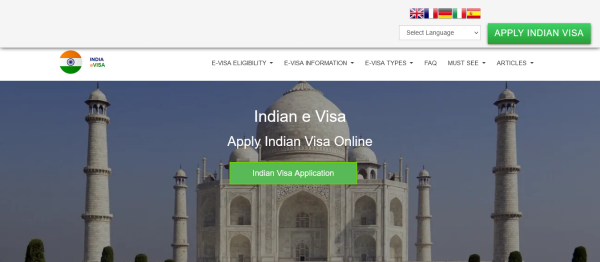 5-Year Indian Visa
Foreign people who want to revisit India can apply for a 5-year visit visa, valid for five years. A foreigner's maximum length of stay is 90 days in one visit to India. However, the candidate with the 5 year Indian visa is permitted to enter India more than once. A foreign national may stay for 180 days in a calendar year.
By offering the option of an e-tourist visa for 5 years, the government has made it simple to apply for a 5-year visit visa. With this, a foreigner who wants to travel to India can apply for a visa without going to the embassy.
What are the requirements for a 5-year e-Tourist Visa?
The requirements for a 5-year Indian tourist visa are as follows:
A passport will still be valid six months after the initial admission into India.
Email ID
An approved payment method, such as a UnionPay or PayPal account, a debit or credit card (Visa, MasterCard, Amex, etc).
How long will it take to obtain?
The processing period for non-electronic visas might vary depending on several circumstances. These include the applicant's nationality, the nation from where you are applying, and the applicant's status. Since each application has merit, there is no sure way to predict it. However, notice that it may take 1 to 3 days for an e-tourist visa to be issued.
5 year Indian Visa Categories
The following categories are now eligible for an electronic tourist visa:
Two entries are permitted with the 30-day e-Tourist Visa, valid for 30 days following the entry date in India.
Visas for multiple entries are valid for 365 days beginning with the day the e-Visa is issued.
An e-Tourist Visa for 5 Years is a multiple entry visa valid for five years starting from the day the e-Visa was issued (or 60 months).
There is no possibility of converting or extending any of those visas mentioned above. Once you apply for and pay for a 1-year tourist visa, you cannot upgrade it to a 5-year visa.
Urgent Emergency Indian Visa
For those who must travel to India urgently, India offers an urgent emergency Indian visa. An alternate name for this is an urgent Indian visa. Any urgent situation, such as losing a family member, an upcoming court date, or a significant illness among your in-country relatives, qualifies you to apply for an urgent visa to India.
The only item you must send is a copy of the medical records demonstrating the emergency situation. Process time for an urgent emergency Indian visa can range from one to three days.
How to obtain an urgent electronic visa for India:
The Indian Urgent Visa, often known as the Indian Emergency Visa, is also granted entirely based on appearance. The urgent Indian visa will be stored in the computer system; it is not physically stamped on the traveler's passport.
An immigration official can examine the urgent Indian visa's validity at the airport terminal you used to fly into India. You can go to the individual movement's official location by following the clearly visible billboards.
Another thing to remember is that you should choose the air terminal closest to your desired destination, India. Your visa will be prepared more quickly the less congested the airport is.
Media Contact
Company Name: INDIAN Official
Contact Person: Kerry Thomas Findango
Email: Send Email
Phone: +81 3-5562-5050
Address:1 Chome-10-3-100 Roppongi
City: Minato City
Country: Japan
Website: india-visa-online.org/ja/visa/