The Butties make a big splash in the NFT world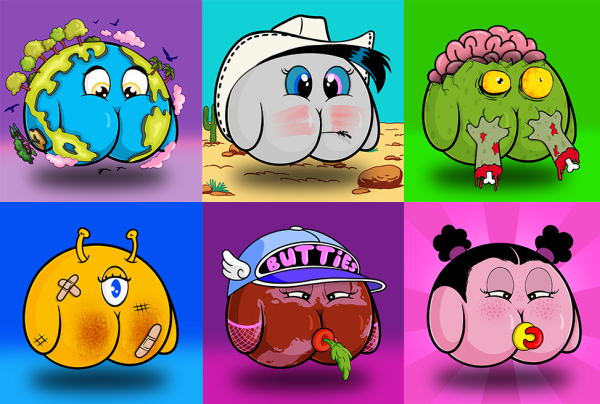 Ever since NFTs have become mainstream, there has been an NFT mania that has caught the world by storm. It began with celebrities and high-net-worth individuals investing in NFTs. The birth of NFTs happened by using blockchains to make art, music, gaming items, and videos which are then encrypted with unique identification codes and metadata to distinguish each from the other. Now the general public is trying to explore this newfound trend.
Presently, so many people are curating their own NFTs. One such genius happens to be Toulouse-born French artist Vincent Omar Lafif popularly known as Zekey among the underground community. A dancer by profession who took Bboying to a whole new level. Vincent joined the 'Vagabond crew' and 'Bboy keys' to win a record number of four world championships. Art is another passion he has applied himself to, and this self-taught artist has a wacky creative side of his that has now taken the form of 'Butties.'
A self-taught artist who has worked very hard to create interesting pieces of art that reflect his Bboy attitude. Building a universe surrounding the things he loves most has catapulted him to bring on never-before-seen NFTs. With an interesting backstory, literally! for creation of 'Butties' is a hilarious and interesting take on something that is so common yet not explored as Vincent has tried to do through his art.
Zekey knew that jumping on the NFT bandwagon is connected to the metaverse, having the capacity to rake in the moolah. That's when he thought about having his very own digital art collectables. With millions of dollars spent on purchasing NFTs such as The Sandbox, CryptoPunks and the Bored Ape Yacht club (BAYC), all because of the creative streak that hit the bullseye and revolutionized creativity, now linked to the buying and selling with immense financial potential.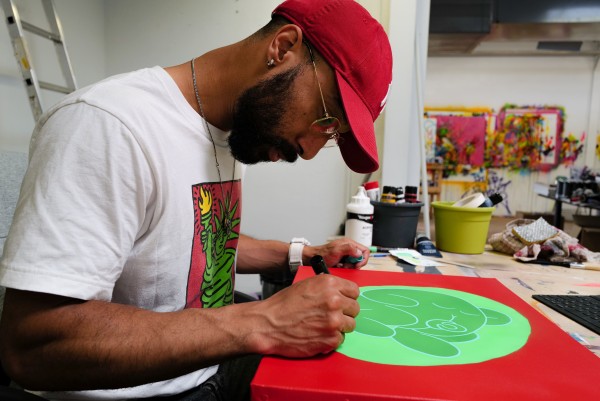 With the help of digital art collectables, Vincent wants to propagate his creativity and connect with the audience in a bigger and better way. With 10,000 butties ready to be minted for investors and put on the Ethereum blockchain, he plans to take the big reveal on OpenSea. The butties holders will now get the showcase of how the rarity is linked to tokenomics. There is also a possibility of acquiring royalty through smart contracts. The reach will definitely push envelopes that matter to him and garner the right price for his art.
The character of ' the butties' came out with a lot of prospects as he could create unique digital collectables stored in the Ethereum blockchain. Zekey, at 35, has gone on to make various personas of the Butties characters with aplomb, such as Astrobutt, HellCucu, LeCuLuck, Culpidon and several others. Adding quirkiness and definitely, an element of fun in creating the Butties NFT has come a long way. The investors of butties can now take away the physical painting specially curated by the artist himself.
Drawing inspiration from everyday life and trends, Zekey has transcended every characteristic of application to "butties.' With no gender, colour, or size boundaries that seem to stop the artist from portraying Butties adorning various outfits and gear that not is adorable but relatable as well. He has unveiled his art in the most happening places in the world, including the Paris and Toulouse streets. Given his art, street cred and critics have amusingly likened his art to a modern take on a familiar subject.
His next venture of using immersive technology and increasing the utility of the Butties verse will gather steam for an already popular character. As the growth of this venture may go well beyond expectations, there is enough potential to fundraise the project that is so close to his heart. The entire process is decentralized and hassle-free, with smart contracts drawn for money donation with ensured funding from designated charity organizations.
Zekey's art collection is considerable in size; over the years, he has added to this 200+ hand-drawn butties, each unique. Buying these NFTs will give the purchaser to be part of an exclusive group of successful investors. The growing community of Butties investors are in it because they can garner multiple benefits and utilities that come with a membership.
Media Contact
Company Name: The butties
Contact Person: Vincent Lafif
Email: Send Email
Country: France
Website: thebutties.xyz