Type 1 Diabetes Pipeline Insight and Clinical Trial Phases | 80+ Companies and 100+ Drugs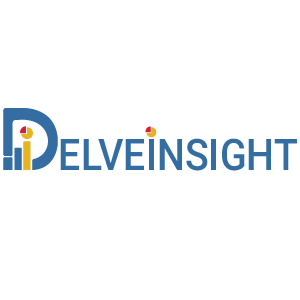 DelveInsight's, "Type 1 Diabetes Pipeline Insight, 2022," report provides comprehensive insights about 80+ companies and 100+ pipeline drugs in the Type 1 Diabetes pipeline landscape. It covers the Type 1 Diabetes pipeline drug profiles, including Type 1 Diabetes clinical trials and nonclinical stage products. It also covers the Type 1 Diabetes pipeline therapeutics assessment by product type, stage, route of administration, and molecule type. It further highlights the inactive pipeline products in this space.
Key takeaways from the Type 1 Diabetes Pipeline Report
DelveInsight's Type 1 Diabetes Pipeline report depicts a robust space with 80+ active players working to develop 100+ pipeline therapies for Type 1 Diabetes treatment.
The leading Type 1 Diabetes Companies such as Landos Biopharma, Zealand Pharma, Prevention Bio, Histogen, Vertex Pharmaceuticals, Panbela Therapeutics, Novartis, ImCyse, , Tolerion, Avotres, REMD Biotherapeutics, Novo Nordisk, Eledon Pharmaceuticals, Avotres, Eli Lilly and Company, GEROPHARM, Regeneron Pharmaceuticals, Diamyd Medical, NextCell Pharma, Novartis, ViaCyte, Op-T LLC, Dompe Farmaceutici, ILTOO Pharma, Throne Biotechnologies, Oramed, Adocia, Imcyse, Janssen Biotech, Xeris Pharmaceuticals, Zealand Pharma, Jaguar Gene Therapy, SQZ Biotech, Enthera, and others are evaluating new type 1 diabetes drugs to improve the treatment landscape.
The promising Type 1 Diabetes Therapies in various stages of development such as LABP 111, TTP 399, Teplizumab, Emricasan, VX 880, Encapsulated islet cell program, Eflornithine oral, Iscalimab, IMCY 0098, AT-1501, TOL 3021, AVT001, Volagidemab, NNC0363 0845, NNC0268-0965, LY 3209590, GP40071, Autoimmune diabetes vaccine, ProTrans, MHS 552, VC-02, OPT101, VC-01, Ladarixin, Aldesleukin, Stem Cell Educator therapy, ORMD-0801, ADO09, IMCY-0098, Glucagon intranasal, Golimumab, LY 900027, PRAM9JAG301, Dasiglucagon, SQZ TAC research program, Ent001, and others.
The Type 1 Diabetes Companies and academics are working to assess challenges and seek opportunities that could influence R&D Type 1 Diabetes. The Type 1 Diabetes pipeline therapies under development are focused on novel approaches to treat/improve Type 1 Diabetes.
Explore more about the latest breakthroughs in the Type 1 Diabetes Treatment Landscape @ Type 1 Diabetes Pipeline Outlook
Type 1 Diabetes Overview
Type 1 diabetes (also known as diabetes mellitus) is an autoimmune disease in which immune cells attack and destroy the insulin-producing cells of the pancreas. Type 1 diabetes mellitus (T1DM) is an autoimmune disease that leads to the destruction of insulin-producing pancreatic beta cells. Insulin is an essential anabolic hormone that exerts multiple effects on glucose, lipid, protein, and mineral metabolism, as well as growth. Importantly, insulin allows glucose to enter muscle and adipose cells, stimulates the liver to store glucose as glycogen and synthesize fatty acids, stimulates the uptake of amino acids, inhibits the breakdown of fat in adipose tissue, and stimulates the uptake of potassium into cells. Individuals with type 1 diabetes mellitus require life-long insulin replacement therapy. Without insulin, diabetic acidosis (DKA) develops and is life-threatening.
Latest Breakthroughs in Type 1 Diabetes Treatment Landscape
• In July 2022, Vertex Pharmaceuticals announced that the company has entered into a definitive agreement under which Vertex will acquire ViaCyte, a privately held biotechnology company focused on delivering novel stem cell-derived cell replacement therapies as a functional cure for type 1 diabetes (T1D), for $320 million in cash.
• In June 2022, Vertex Pharmaceuticals announced that the U.S. Food and Drug Administration (FDA) lifted the clinical hold placed on the Phase I/II clinical trial of VX-880, an investigational stem cell-derived, fully differentiated pancreatic islet cell replacement therapy for people with type 1 diabetes (T1D) with impaired hypoglycemia awareness and severe hypoglycemia.
• In April 2022, AVM Biotechnology received Small Business Innovation Research (SBIR) award of $1.6m from the National Institute of Diabetes and Digestive Kidney Disease (NIDDK) to study its small molecule, AVM0703, for reversing Type 1 diabetes (T1D). The latest grant will permit the company to carry out further research into using AVM0703 as a single agent and as a combination treatment for reversing recent onset and established T1D.
• In May 2022, Sernova and Evotec are pleased to announce an exclusive global strategic partnership to develop a best-in-class cell therapy treatment for people living with insulin-dependent diabetes. The partnership provides Sernova a global exclusive option to license Evotec's iPSC-based beta cells for use in treating both type 1 and type 2 diabetes. In addition to entering into the collaboration agreement, Evotec has made a strategic equity investment of €15M and will make a further investment of €5M.
• In March 2022, Jaguar Gene Therapy announced Samsung Ventures, an investment corporation established to promote the development of new technologies, and the JDRF T1D Fund, a venture philanthropy fund devoted to finding and funding the best cure-oriented therapies for Type 1 diabetes (T1D), have invested in the company.
• In January 2022, Remedium Bio announced it has entered into a Sponsored Research Agreement with the University of Massachusetts Boston to complete pre-clinical efficacy studies on Type 1 and Type 2 Diabetes pipeline candidates. The collaboration to evaluate platform technology for the treatment of Diabetes, with translational potential to the broader Remedium pipeline of single-injection potentially disease-modifying gene therapies.
Type 1 Diabetes Emerging Drugs
• Teplizumab: Prevention Bio
• Emricasan: Histogen
• VX-880: Vertex Pharmaceuticals
Discover more about therapy set to grab substantial Type 1 Diabetes Pipeline Landscape @ Type 1 Diabetes Ongoing Clinical Trial Analysis
Type 1 Diabetes Pipeline Therapeutics Analysis
There are approx. 80+ key companies which are developing therapies for Type 1 Diabetes. The companies which have their Type 1 Diabetes drug candidates in the most advanced stage, i.e preregistration include Provention Bio.
DelveInsight's Type 1 Diabetes Pipeline Report covers around 100+ products under different phases of clinical development-
• Late-stage products (Phase III)
• Mid-stage products (Phase II)
• Early-stage product (Phase I) along with the details of
• Pre-clinical and Discovery stage candidates
• Discontinued & Inactive candidates
Know which Type 1 Diabetes Treatment Drugs are expected to score the touchdown first @ Type 1 Diabetes Treatment Landscape
Scope of the Type 1 Diabetes Pipeline Report
Coverage- Global
Type 1 Diabetes Companies- Landos Biopharma, Zealand Pharma, Prevention Bio, Histogen, Vertex Pharmaceuticals, Panbela Therapeutics, Novartis, ImCyse, , Tolerion, Avotres, REMD Biotherapeutics, Novo Nordisk, Eledon Pharmaceuticals, Avotres, Eli Lilly and Company, GEROPHARM, Regeneron Pharmaceuticals, Diamyd Medical, NextCell Pharma, Novartis, ViaCyte, Op-T LLC, Dompe Farmaceutici, ILTOO Pharma, Throne Biotechnologies, Oramed, Adocia, Imcyse, Janssen Biotech, Xeris Pharmaceuticals, Zealand Pharma, Jaguar Gene Therapy, SQZ Biotech, Enthera, and others
Type 1 Diabetes Pipeline Therapies- LABP 111, TTP 399, Teplizumab, Emricasan, VX 880, Encapsulated islet cell program, Eflornithine oral, Iscalimab, IMCY 0098, AT-1501, TOL 3021, AVT001, Volagidemab, NNC0363 0845, NNC0268-0965, LY 3209590, GP40071, Autoimmune diabetes vaccine, ProTrans, MHS 552, VC-02, OPT101, VC-01, Ladarixin, Aldesleukin, Stem Cell Educator therapy, ORMD-0801, ADO09, IMCY-0098, Glucagon intranasal, Golimumab, LY 900027, PRAM9JAG301, Dasiglucagon, SQZ TAC research program, Ent001, and others.
Type 1 Diabetes Segmentation: Phases, Molecule Type, Mechanism of Action, Route of Administration, Product Type
Table of Content
1. Introduction
2. Executive Summary
3. Type 1 Diabetes: Overview
4. Type 1 Diabetes Pipeline Therapeutics
5. Type 1 Diabetes Therapeutic Assessment
6. Type 1 Diabetes- DelveInsight's Analytical Perspective
7. Late Stage Products (Preregistration)
8. Teplizumab: Provention Bio
9. Mid Stage Products (Phase II)
10. TTP 399: Novo Nordisk
11. Early Stage Products (Phase I/II)
12. SBP 101: Takeda Oncology
13. Early Stage Products (Phase I)
14. Eflornithine oral: Panbela Therapeutics
15. Inactive Products
16. Type 1 Diabetes Key Companies
17. Type 1 Diabetes Key Products
18. Type 1 Diabetes- Unmet Needs
19. Type 1 Diabetes- Market Drivers and Barriers
20. Type 1 Diabetes- Future Perspectives and Conclusion
21. Type 1 Diabetes Analyst Views
22. Type 1 Diabetes Key Companies
23. Appendix
For further information on the Type 1 Diabetes Pipeline Therapeutics, reach out @ Type 1 Diabetes Market Drivers and Barriers
Media Contact
Company Name: DelveInsight Business Research LLP
Contact Person: Yash Bhardwaj
Email: Send Email
Phone: 9193216187
Address:304 S. Jones Blvd #2432
City: Las Vegas
State: NV
Country: United States
Website: https://www.delveinsight.com/