Male Chinese Cherished water bird spotted in West Lake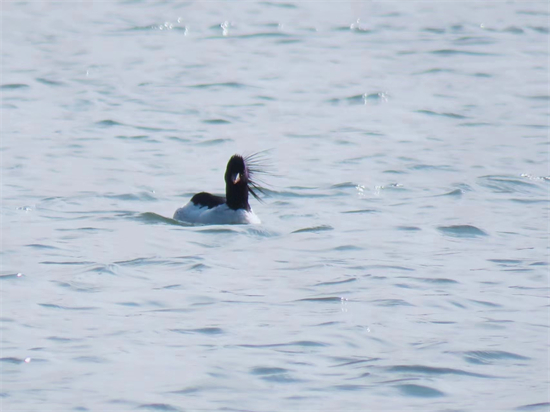 A male Chinese merganser is spotted in West Lake. [Photo/hangzhou.com.cn]
A male Chinese merganser, or scaly-sided merganser, was recently spotted on West Lake, a famous scenic spot in Hangzhou, East China's Zhejiang province.
With boats passing by, the duck was at ease and seemed to enjoy swimming through West Lake.
The Chinese merganser was placed on the Global Red List released by the International Union for the Conservation of Nature in 2020. It is exclusive to China and hence was given the nickname "giant panda of birds" in China.
The bird is very picky about its living environment, especially in terms of water quality, as it likes to live in open and clean areas, such as mountain rivers and reservoirs.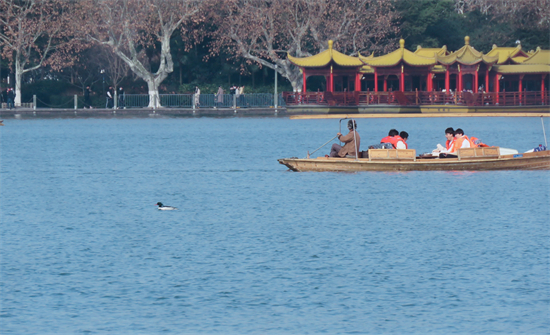 A male Chinese merganser rests over West Lake. [Photo/hangzhou.com.cn]
The Chinese merganser is an ancient species left over from the end of the Tertiary Glacial Period more than 10 million years ago. It is a sleek and secretive diving duck with a bright orange-red bill and a long, shaggy crest. Males have a glossy green head and a black-and-white back. Females have a rusty brown head and gray back. Both sexes have prominent dark-edged white "scales" on their sides that distinguish them from other merganser species. The birds prefer to breed in cavities along forested mountain rivers and in winter on fast-flowing rivers and lakes.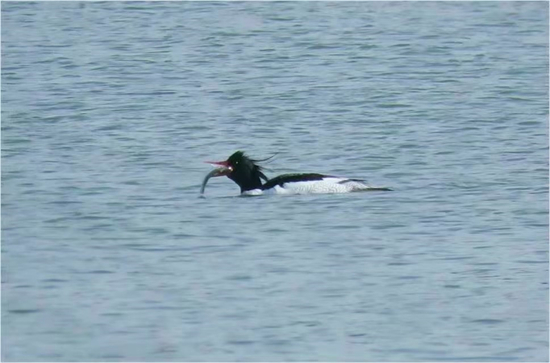 A Chinese merganser enjoys a meal in West Lake. [Photo/hangzhou.com.cn]
original source: http://www.ehangzhou.gov.cn/2023-01/16/c_283189.htm
Media Contact
Company Name: The Information Office of Hangzhou Municipal Government
Contact Person: Cai Jingwen
Email: Send Email
Phone: 0510-68559077
Country: China
Website: http://www.ehangzhou.gov.cn/