Abi Locksmith – local emergency locksmith provider for commercial and residential in Jacksonville Florida
Abi Locksmith is a family-owned company local to Jacksonville. Their Locksmith skills rival the most prominent companies while they maintain those small business traits of caring and compassion. Jacksonville is their home, as well. They are just beside you to help you from stress and unfortunate situations. However, they can provide general information about their locksmith services in Jacksonville and how to find them in your area.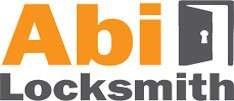 They help you solve complex locked problems such as cars, trucks, vans, S.U.V.s; any auto you drive. Perhaps you're locked out of your House or Office. They can Rekey, Replace, and even Program Car Keys. Don't waste valuable time pondering your situation; let them know what they can fix. In most cases, they reach you in 20 minutes or less if you're in Jacksonville.
Abi Locksmiths are specialized in Rekeying and changing the internal configuration of a lock cylinder to fit a different key. However, when it comes to cars, rekeying is more commonly associated with changing the key that starts the ignition rather than the physical lock cylinder. This process typically requires the services of a professional locksmith or a specialized automotive key.
Abi Locksmith can replace your car keys; if you lose them or they get damaged, you can replace them. Car key replacement can be done by contacting your local locksmith, Abi Locksmith, in Jacksonville. The process usually involves providing the necessary information to verify vehicle ownership, such as proof of license and identification. Once confirmed, a new key can be cut and programmed for your car.
Residential key replenishment is part of the Abi Locksmith specialization. If you need to replenish your residential keys, they can assist you. This typically involves creating new keys for your home's locks. It may include duplicating existing keys or generating new keys from scratch. They can also rekey your locks if you want to change the key combination for added security.
Office key replenishment: Office key replenishment involves creating or duplicating keys for commercial or office buildings. This service is helpful if you need extra keys for your employees or have lost the existing keys. Abi locksmiths can also rekey office locks to restrict access to certain areas or update the security of the premises.
In all these cases, Abi locksmiths can help you unlock your save boxes with just a few questions, such as the brand, type, or specific identification numbers. This information helps them accurately determine the appropriate key blank or code to generate the replacement keys.
It's important to note that some high-security locks or specialized systems may require specific authorization or documentation to obtain key replenishment services. Additionally, the availability of key replenishment for particular brands or models may vary, so it's best to consult with a professional Abi locksmith to determine the options available to you.
gmb link:
https://goo.gl/maps/457AVPnZPqPsszFT
Media Contact
Company Name: Abi locksmith
Contact Person: John
Email: Send Email
Phone: (904) 257-8353
Country: United States
Website: https://www.abilocksmith.com/